Staircases often occupy valuable real estate within a house, but with a little creativity they can become functional and aesthetically pleasing storage solutions. Here we'll explore the concept of integrating storage into staircases and showcase the some of the best understair storage ideas.
Wine Racks
For wine enthusiasts, incorporating a wine rack into your understair storage is both practical and visually striking. By utilising the area under the stairs, you can transform it into a stylish wine storage solution. Installing horizontal wine racks or custom-built shelves allows you to showcase your favourite vintages, turning your staircase into a stunning conversation piece. Additionally, this design can help save space in other areas of your home by consolidating your wine collection in an unexpected yet accessible location.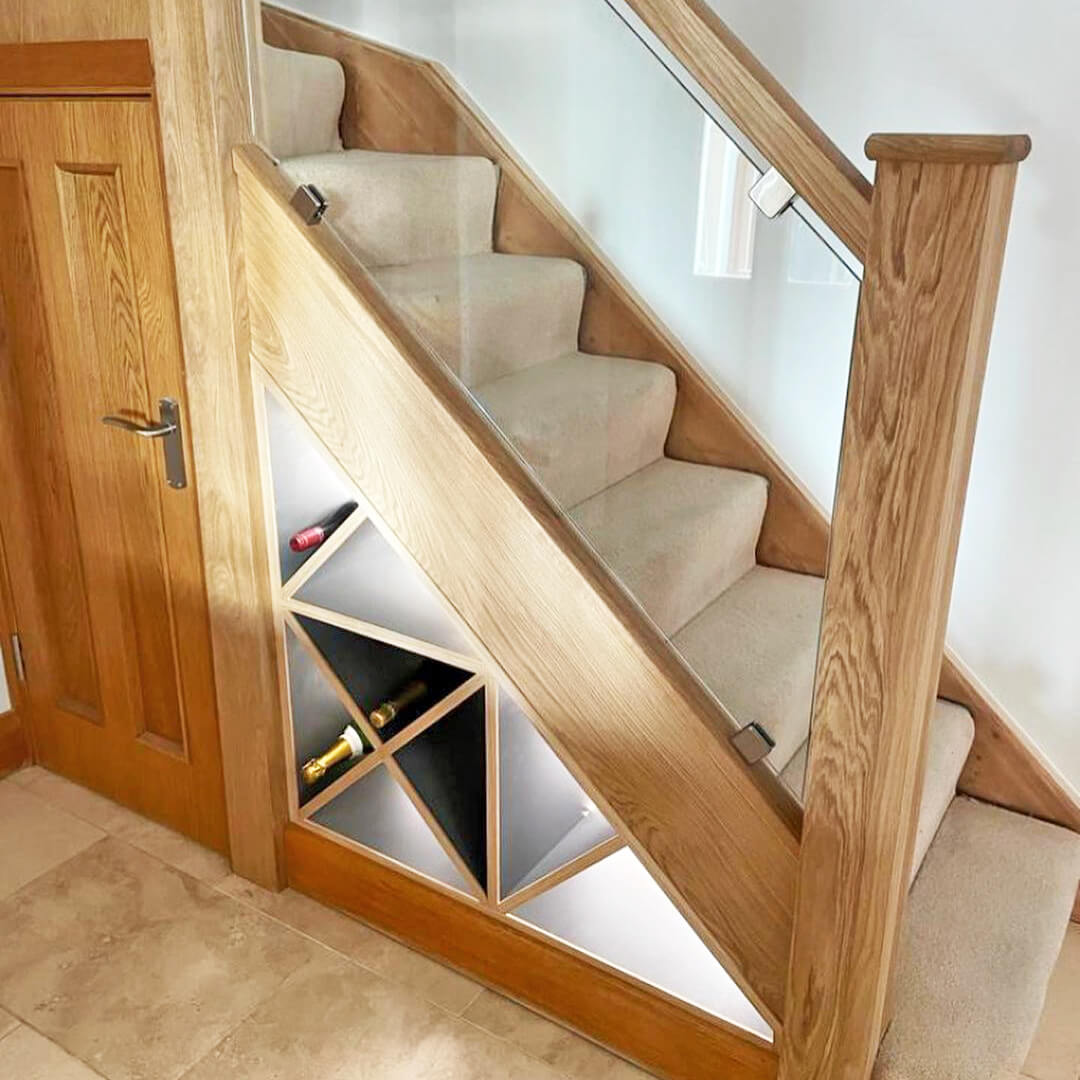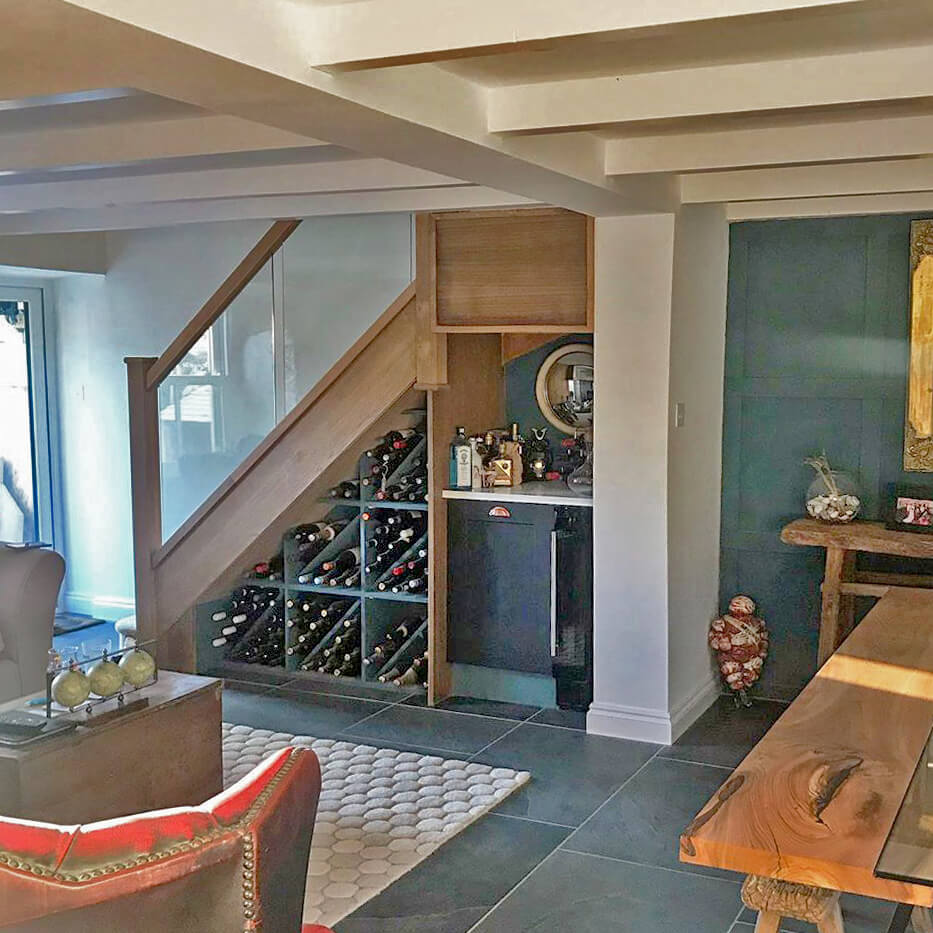 Bookshelves
Book lovers rejoice, we have the perfect understair storage idea for you! Imagine having a charming bookshelf integrated into your staircase, providing a home for your treasured literary collection. By utilising the vertical space created by the stair risers, you can install built-in shelves or floating bookcases. This design not only optimises storage but also adds character and visual appeal to your staircase. You'll have your favourite books within arm's reach as you ascend or descend the stairs, making reading even more enjoyable.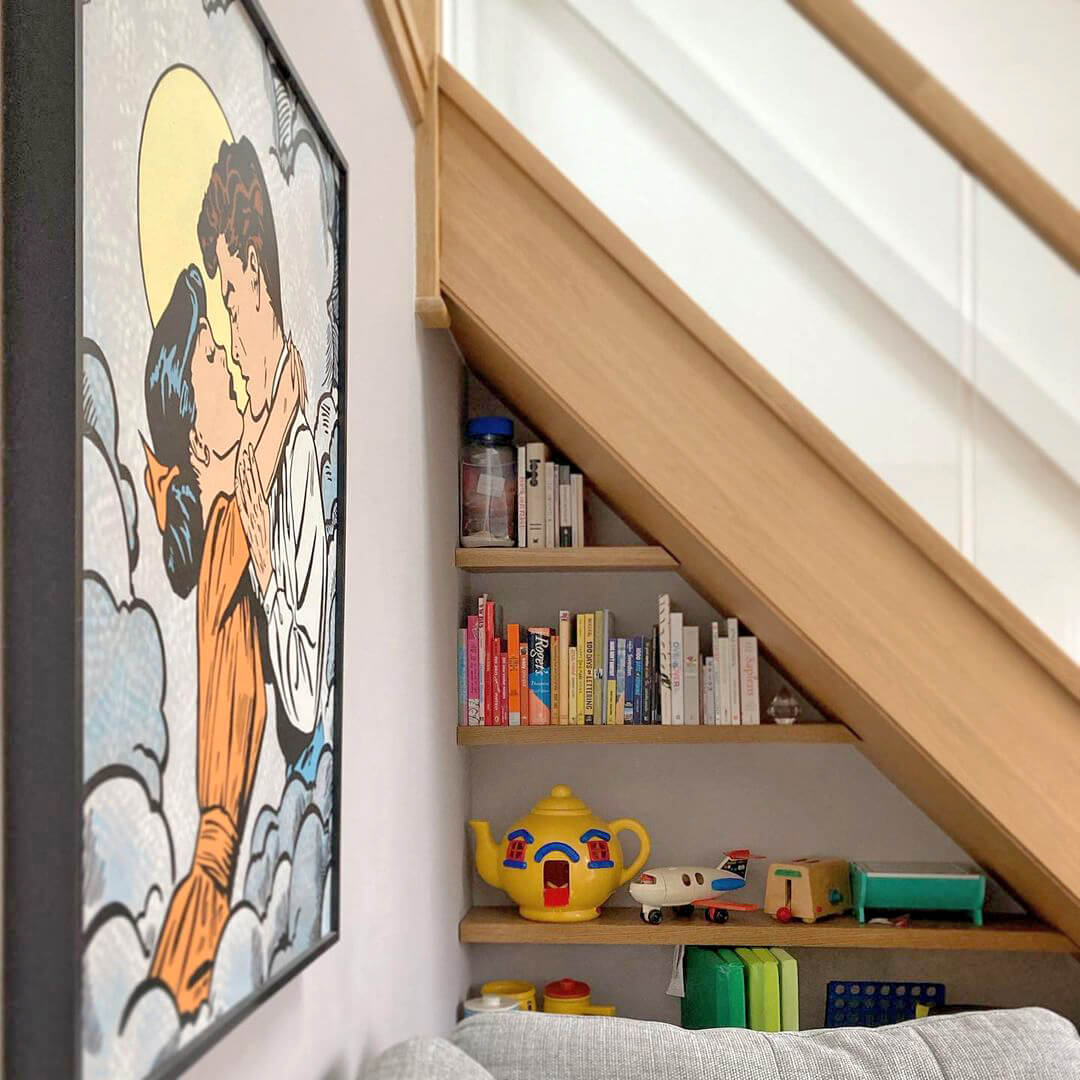 Footwear Storage
Shoes have a knack for cluttering entryways and living spaces. Solve this problem by incorporating footwear storage into your staircase. Creating compartments or shelves under the stairs allows you to neatly store and organise your shoe collection. You can choose open shelves for easy access or opt for closed cabinets for a cleaner appearance. With a footwear storage staircase, you'll have a designated spot for your shoes, keeping your home tidy and your footwear readily accessible. If you have the space, why not go one step further and create a bootroom-type set up where you not only have shoe storage, but somewhere to sit and put on or take off your shoes as well?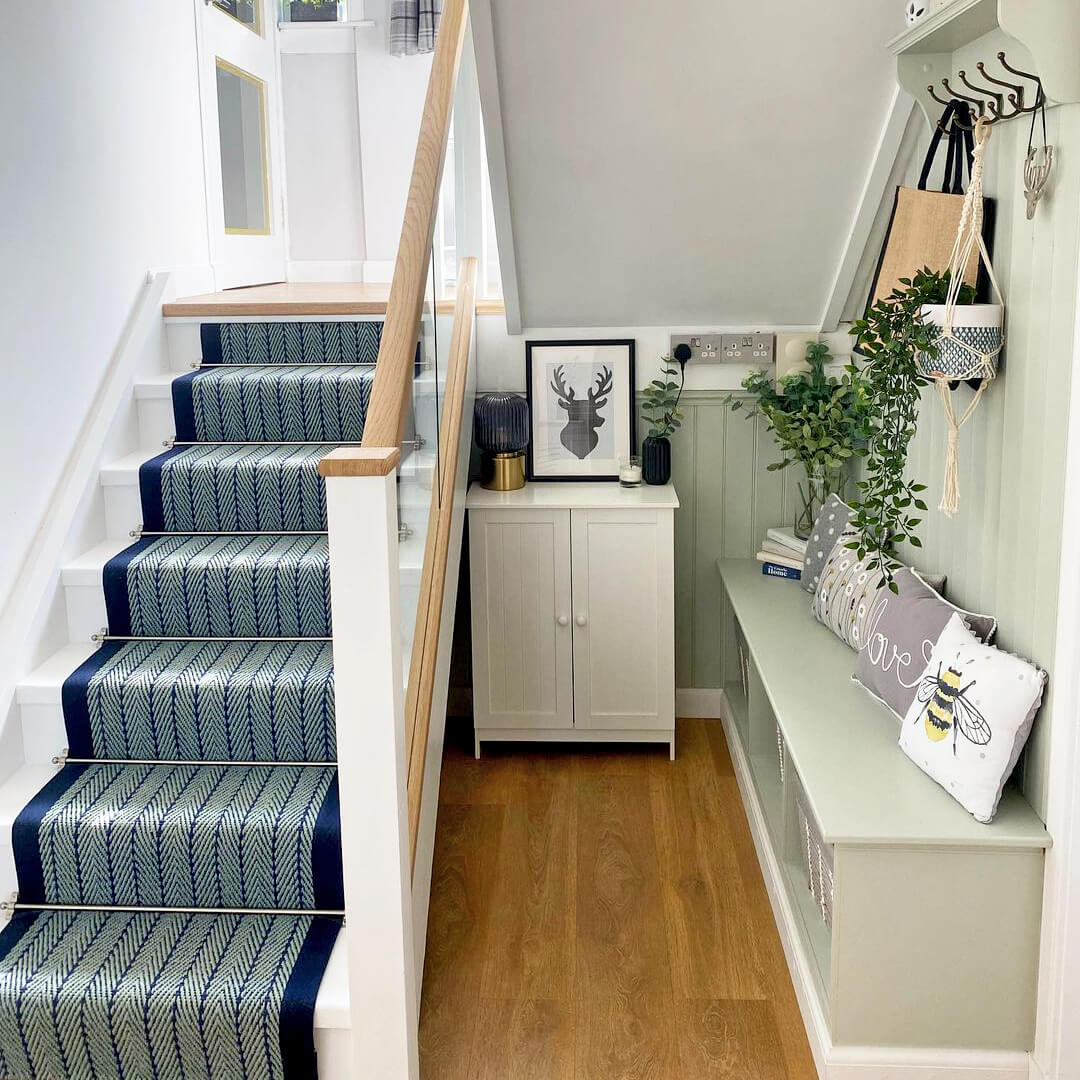 Cupboards
If you're in need of extra storage for household items or those odd bits and pieces you never know where to put, consider placing a cupboard under your staircase. There are two ways to go about this understair storage idea: you could opt for custom-made cupboards, made specifically to fit perfectly into your staircase; or you could position an off-the-shelf cupboard, sideboard or console table in the space, which not only provides a means of keeping belongings organised, but also a styling opportunity where you could make a feature of the space and include art, a mirror and your favourite homeware items. Whether you store cleaning supplies, linens or other miscellaneous items, an understairs cupboard will allow you to optimise space without sacrificing style.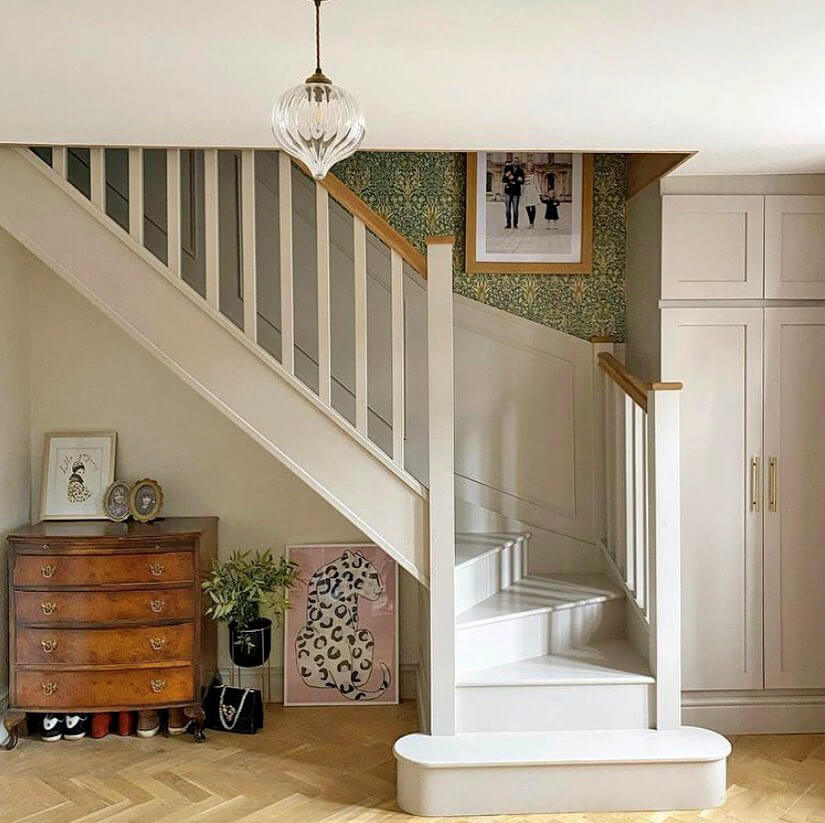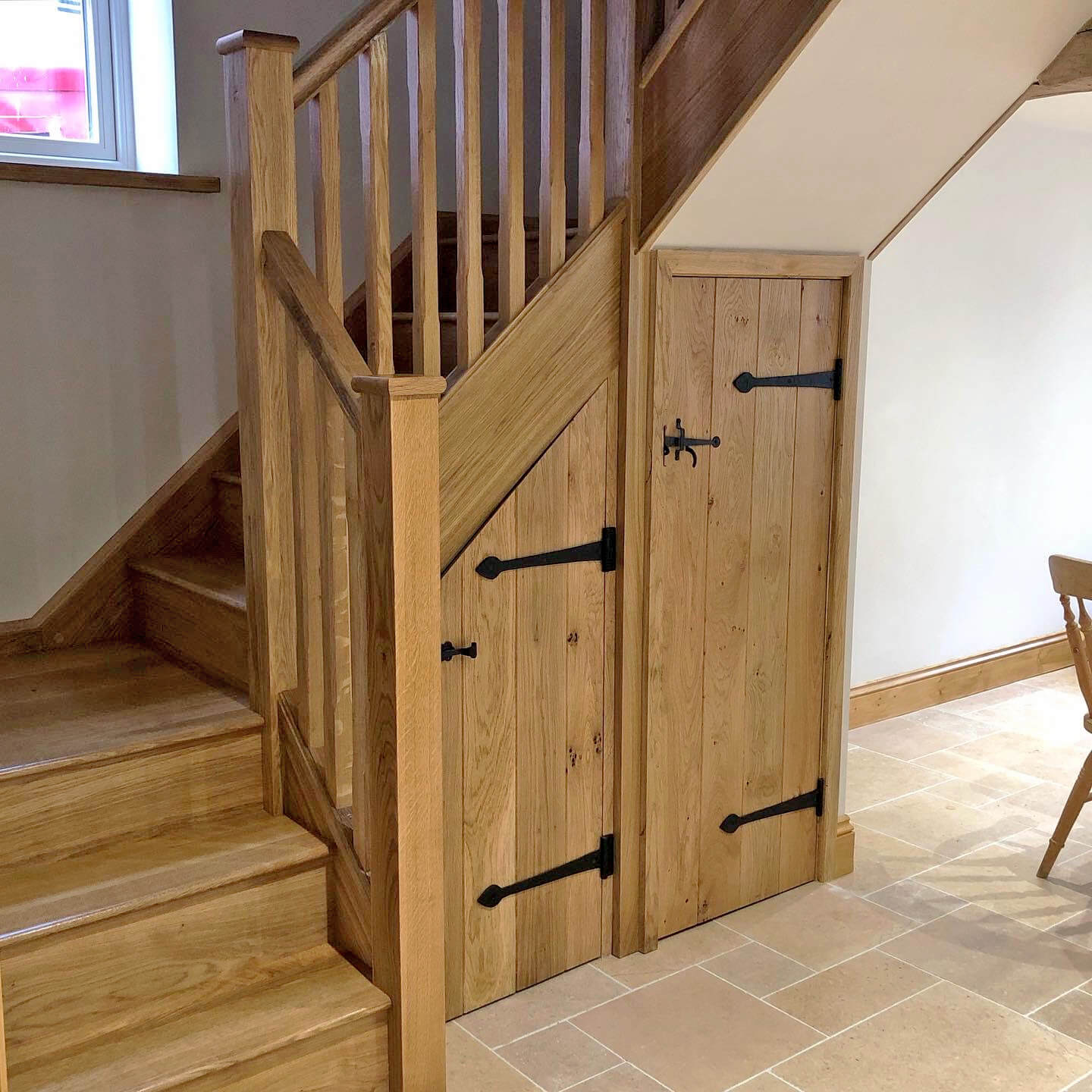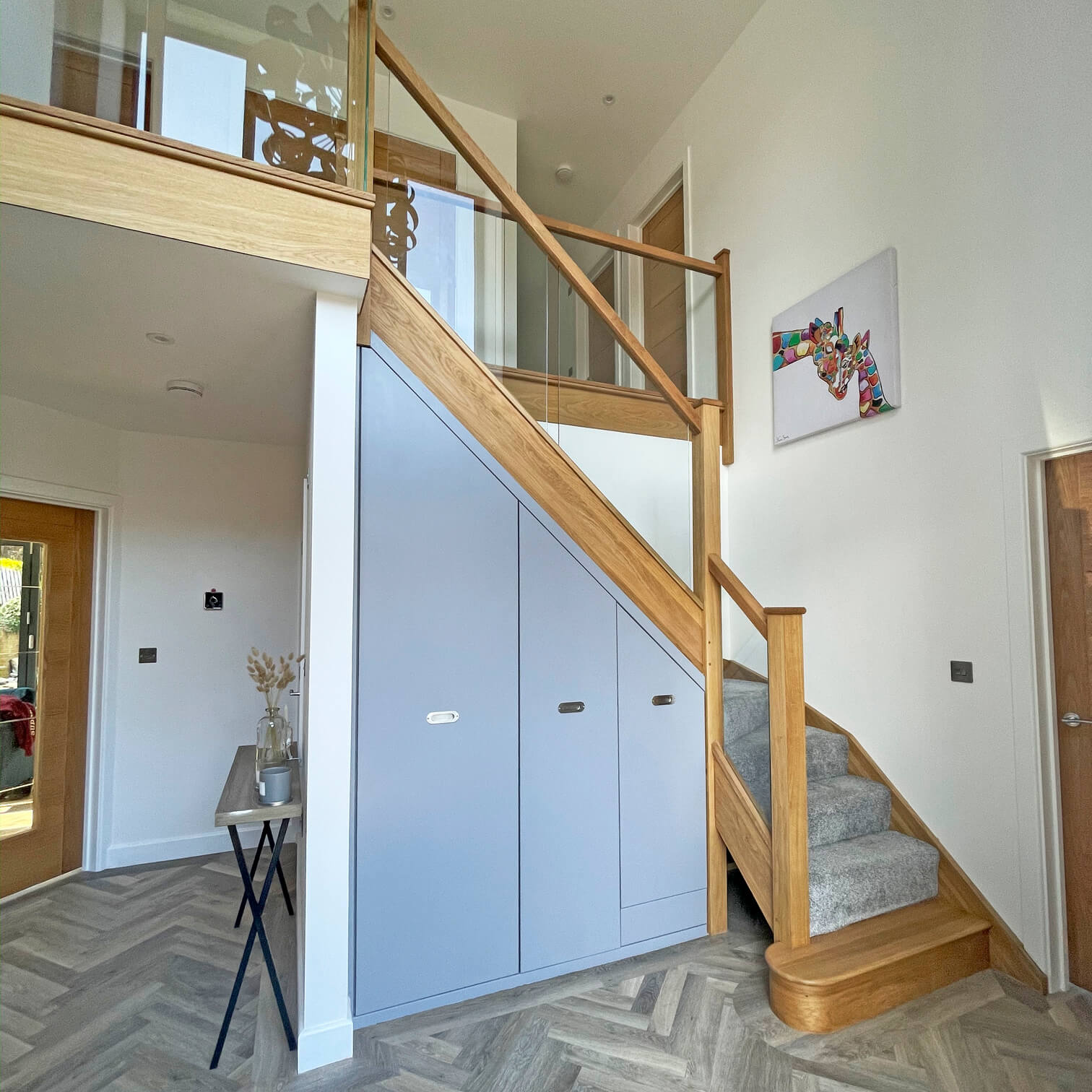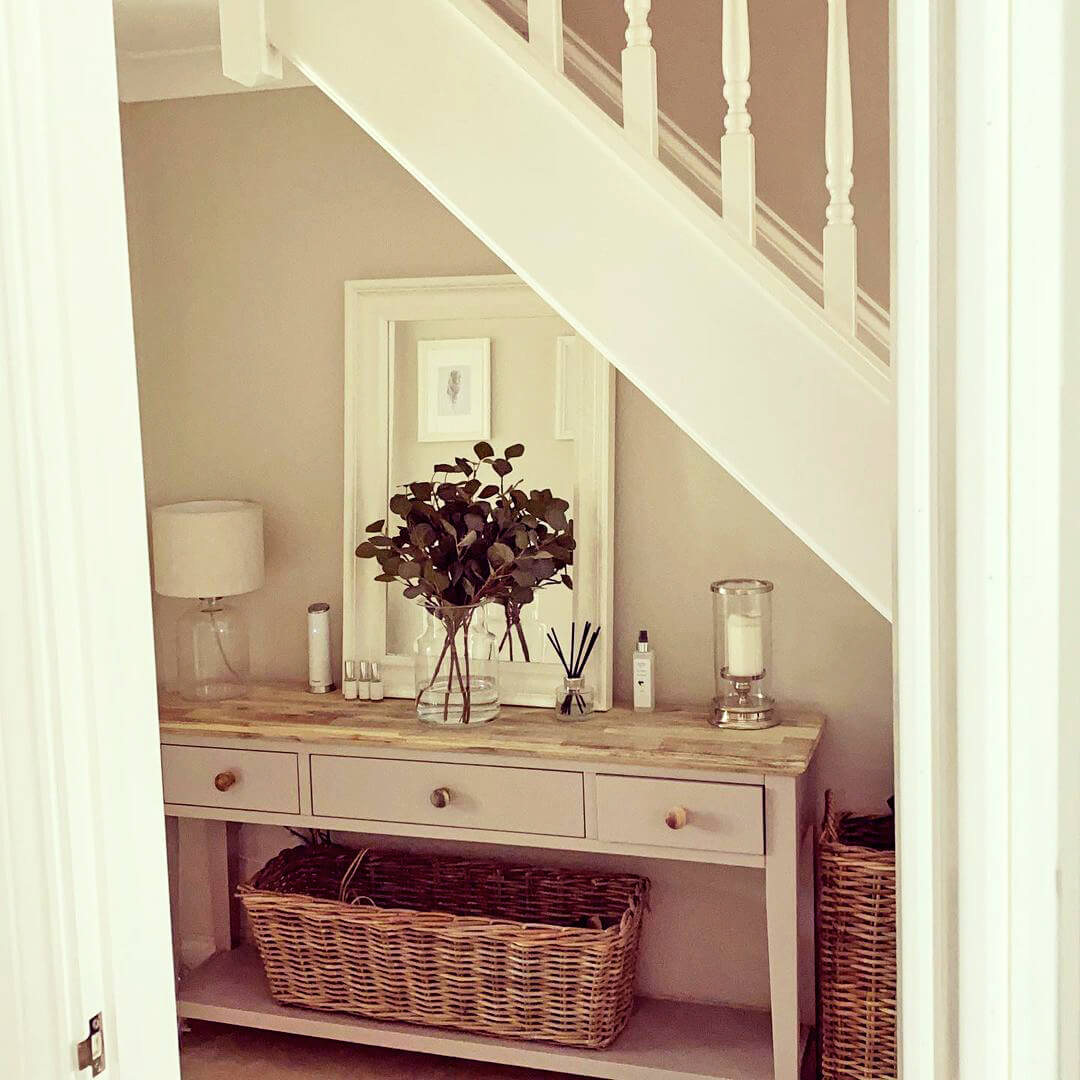 Invisible Storage
If you're looking for understair storage ideas that allow you to maintain a minimalist and sophisticated look, then invisible storage could be the solution for you. Invisible understair storage is a modern and discreet way to utilize the space under your stairs while maintaining the aesthetic integrity of your home. Installing a hidden door or drawers with a push button or sliding mechanism means your storage will sit flush and blend in with the surrounding walls, making it almost impossible to detect and a fun feature for your home.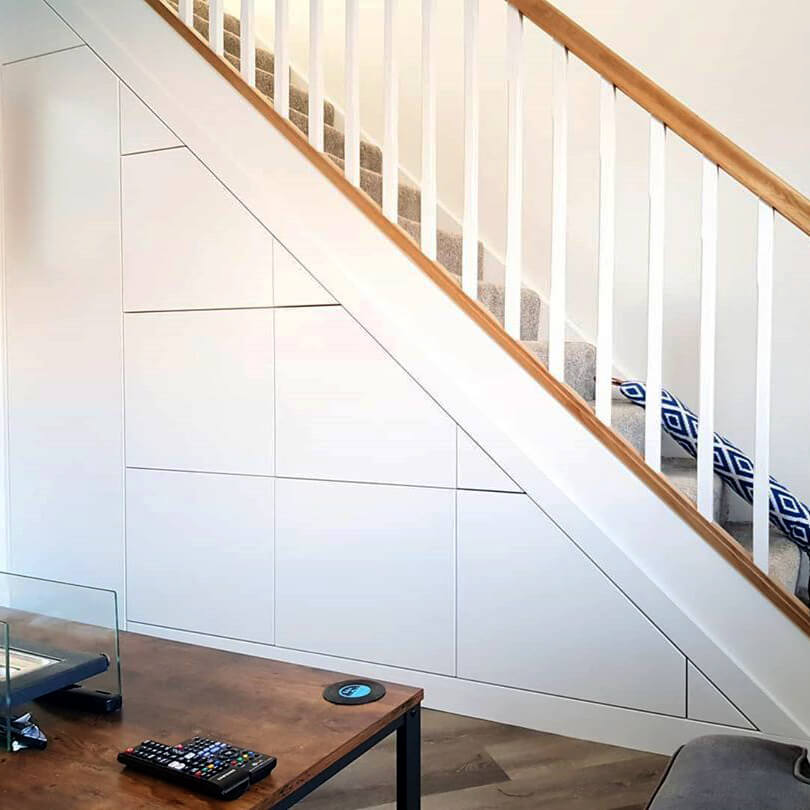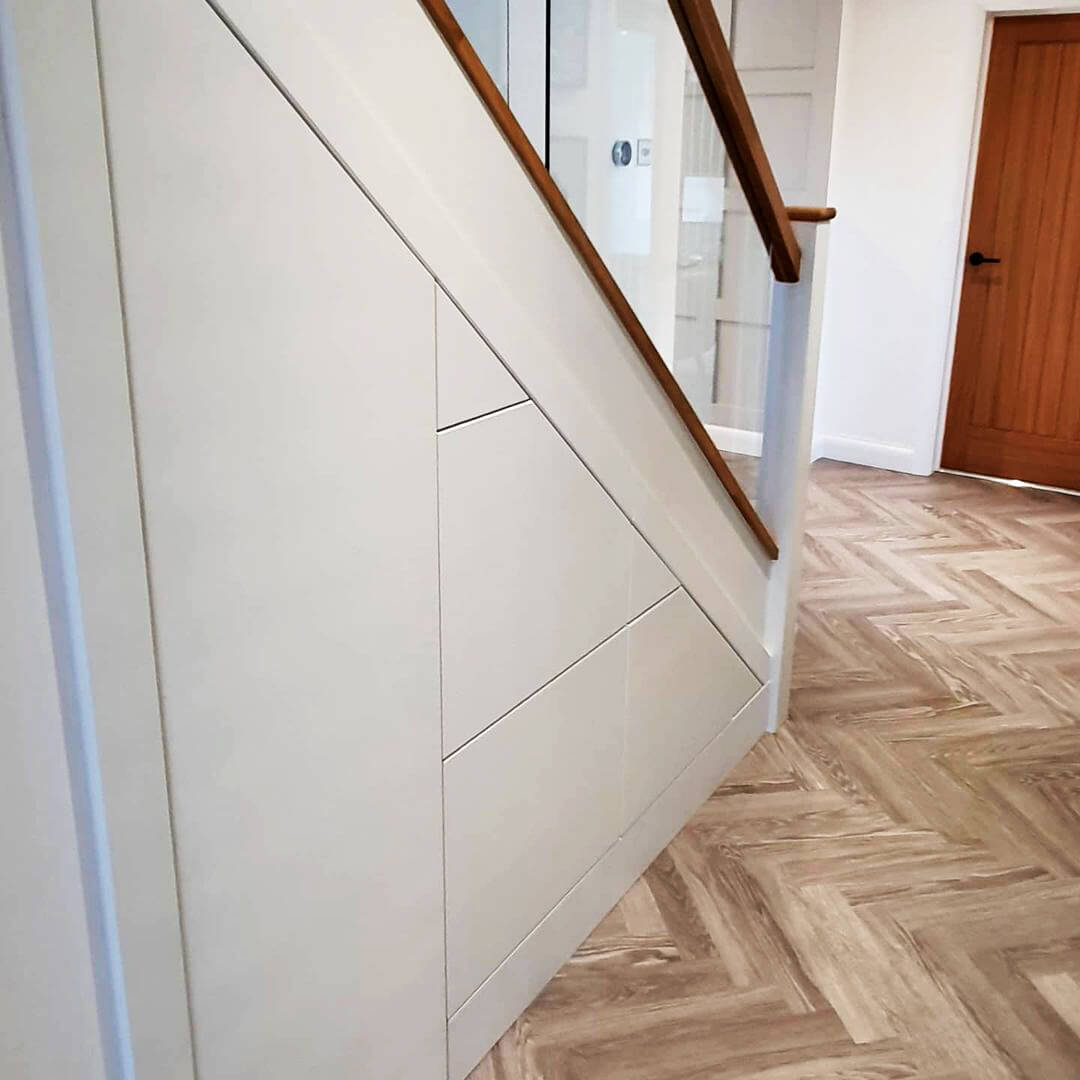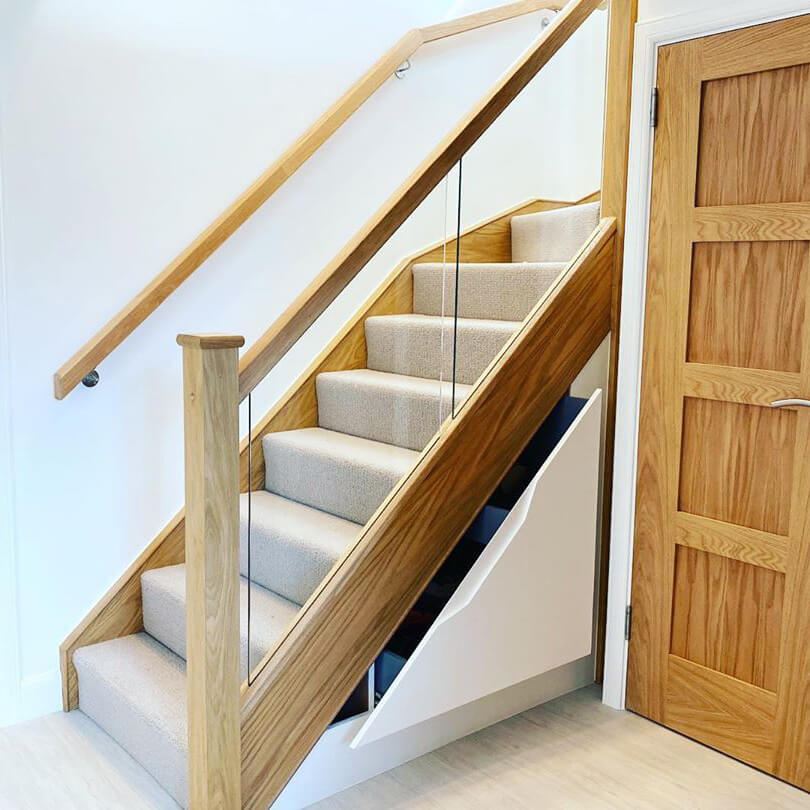 These smart storage solutions for stairs not only help keep your belongings organised but can turn an often overlooked area of your home into a focal point. We hope these clever understair storage ideas (along with our general staircase ideas) will help you maximise your available space and increase the functionality and aesthetic appeal of your home. Embrace the full potential of your staircase and let it do more than just connect floors—it can become a storage masterpiece!