Staircase Measuring Guide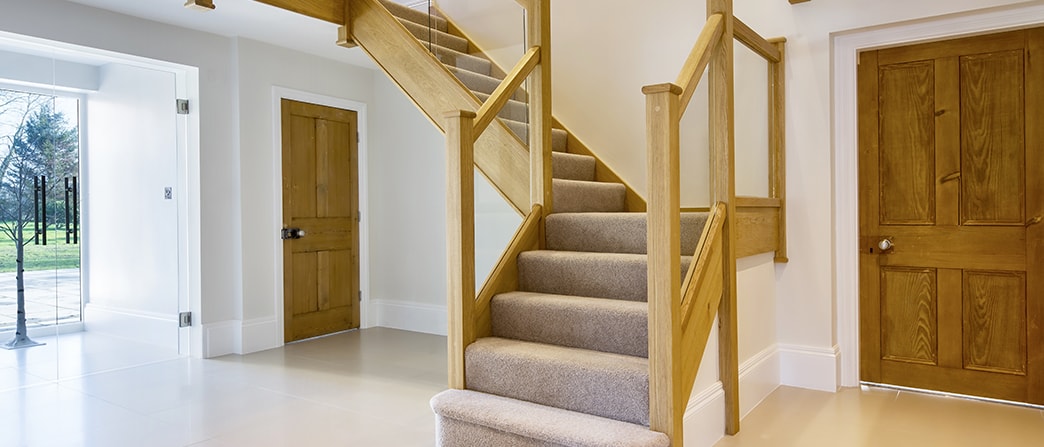 Before ordering a new staircase or glass balustrade, it's important to measure correctly to ensure it fits perfectly in your home.
Whilst this may seem like a complex process, we've actually made it very easy for you to do. Simply take a look at the below guides for more information.
If you are ordering a new staircase with glass, there's no need to provide us with the measurements for the glass unless your order includes landing balustrade. In this instance, you will need to measure for the glass once all timber components have been fitted, as this varies for every job. We will then supply the glass panels accordingly.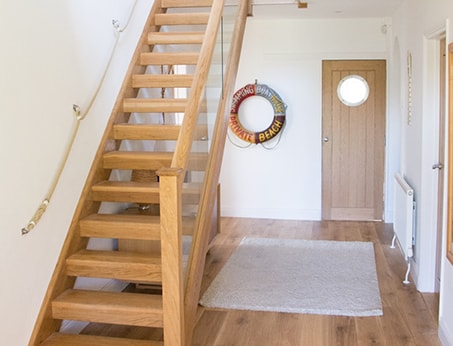 Measuring for a new staircase
It's simple and easy to measure for a new staircase. The height and width are the most important elements to consider in the space you are measuring, as these will affect the going of the stairs and be restricted by regulations.
Read More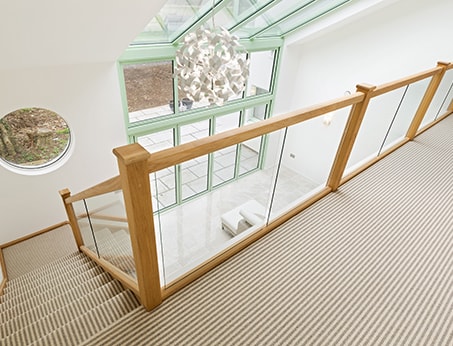 Measuring for a glass balustrade
To order glass for landing balustrades and new stair balustrades, you'll simply need to take some basic measurements from the newels and between balustrade. No matter whether the glass balustrade for your staircase is clamped or embedded, the measuring process is the same.
Read More