Go bold with a black staircase
While staircases primarily serve a functional purpose, they also offer a perfect canvas to showcase your creativity and add that little something extra to your home. Among the various design options available, a black staircase stands out as a powerful choice.
Bring the drama
A black painted staircase adds a touch of drama and sophistication that can instantly elevate the space it's in. Whether your home has a minimalist, industrial or rustic theme, a black staircase will complement a range of interior design styles, from classic to contemporary.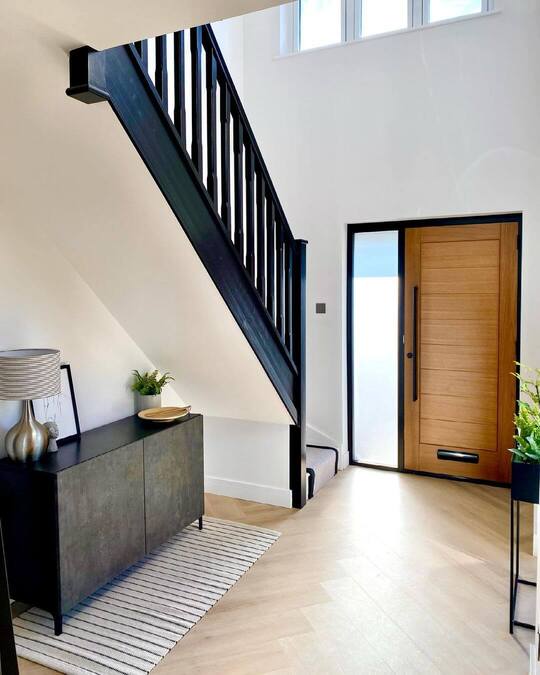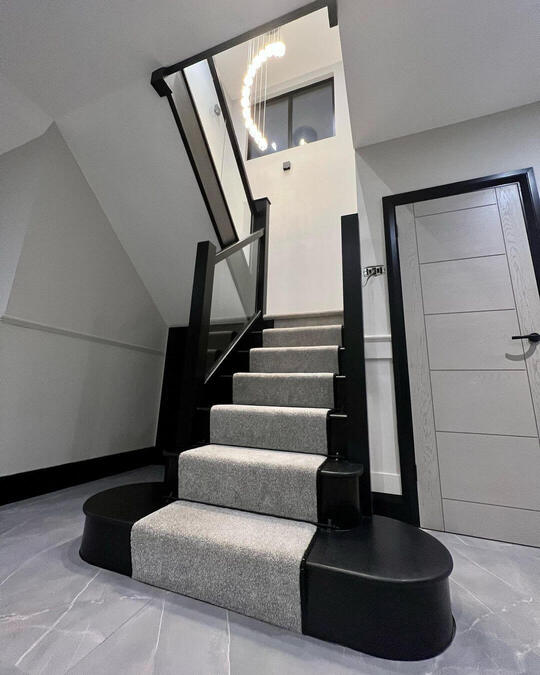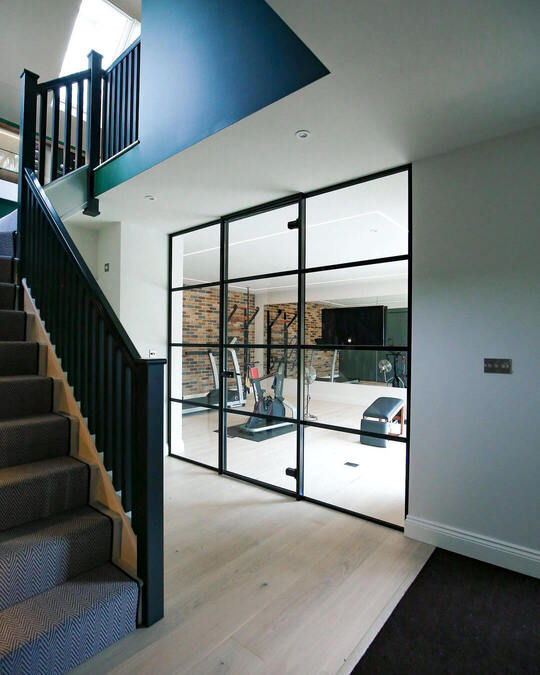 The dark colour makes the staircase a focal point that draws the eye, giving the stairs that "wow" factor. Moreover, black has a unique ability to visually enlarge a space; dark colours recede from the viewer and the contrast created can make the rest of the room seem larger and brighter. When applied to stairs this can make a small hallway or narrow stairwell feel more spacious.
Not ready to paint it all black?
If painting every part of your staircase black feels a little daunting, there are plenty of ways to incorporate just a few black elements:
Pairing black handrails, newel posts and strings with a glass balustrade can still look dramatic but allows light to pass through the glass and flood the stairs with light
Opting for a light carpet or stair runner with black painted stairs can strike that balance between your staircase feeling too dark or just right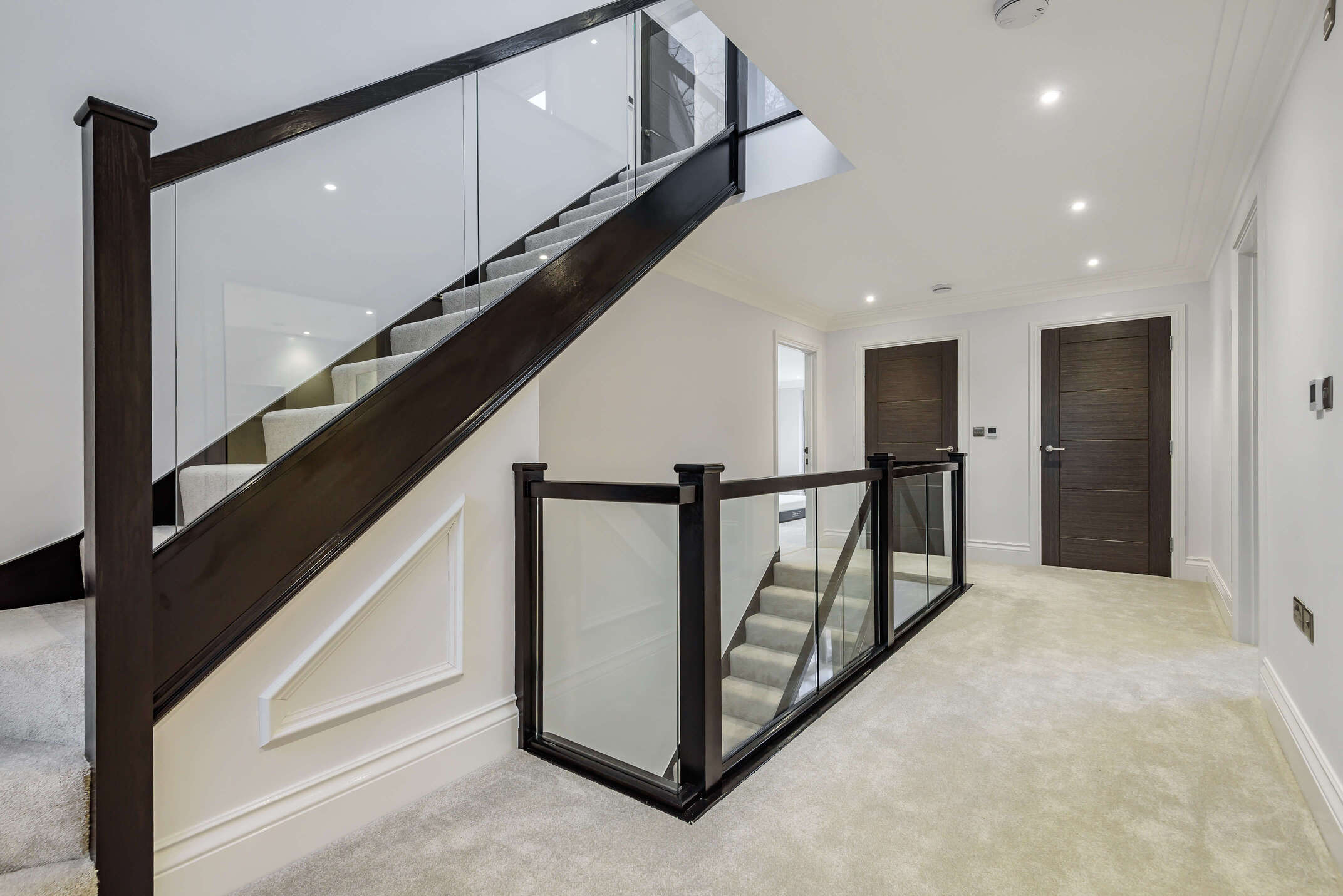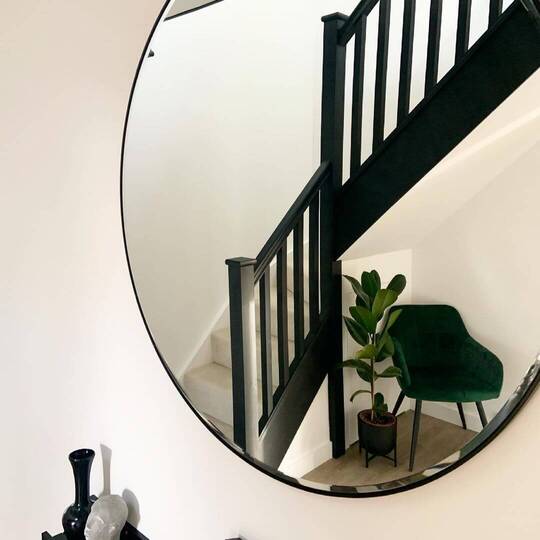 If black feels too bold a step, other dark colours can have the same impact – think charcoal grey, dark green or a deep blue for something a little different.
Combining some black elements with natural timber or white for a classic monochromatic look can add real depth to your staircase and make the dark parts stand out more.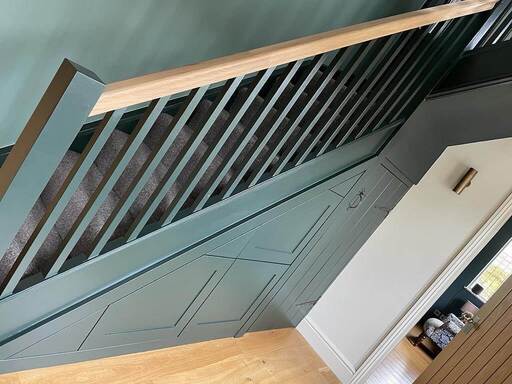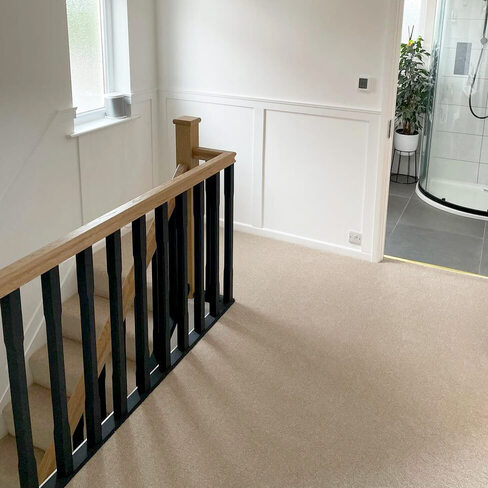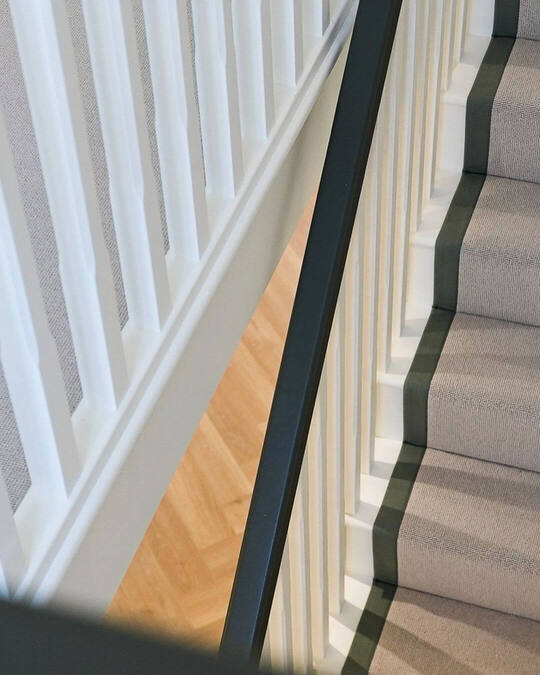 Introducing our new Black Metal Collection
Our latest collection, 'Black Metal,' showcases a range of products that perfectly complement the allure of black staircases. Whether you're embracing the aesthetic in full with a completely black staircase, or just want to incorporate a few black elements into your design, the Black Metal collection includes three products designed to enhance your stairs:
Black metal newel cap: This square metal cap is an ideal accessory to add a modern accent to your stairs and offers a clean, contemporary finish for newel posts. The black metal cap contrasts beautifully with natural timber or painted newels. Also available as a half newel cap.
Smoked glass: A twist on your usual glass balustrade, opting for our new smoked glass will ensure your stairs exude a polished yet contemporary look. Light can still flow freely but the dark tint adds a modern edge and point of interest.
Black metal square clamp: Designed to complement the other products in the Black Metal range, these clamps provide the perfect foundation for a clamped glass balustrade. The combination of dark metal and glass brings a sleek and sophisticated touch to your stairs.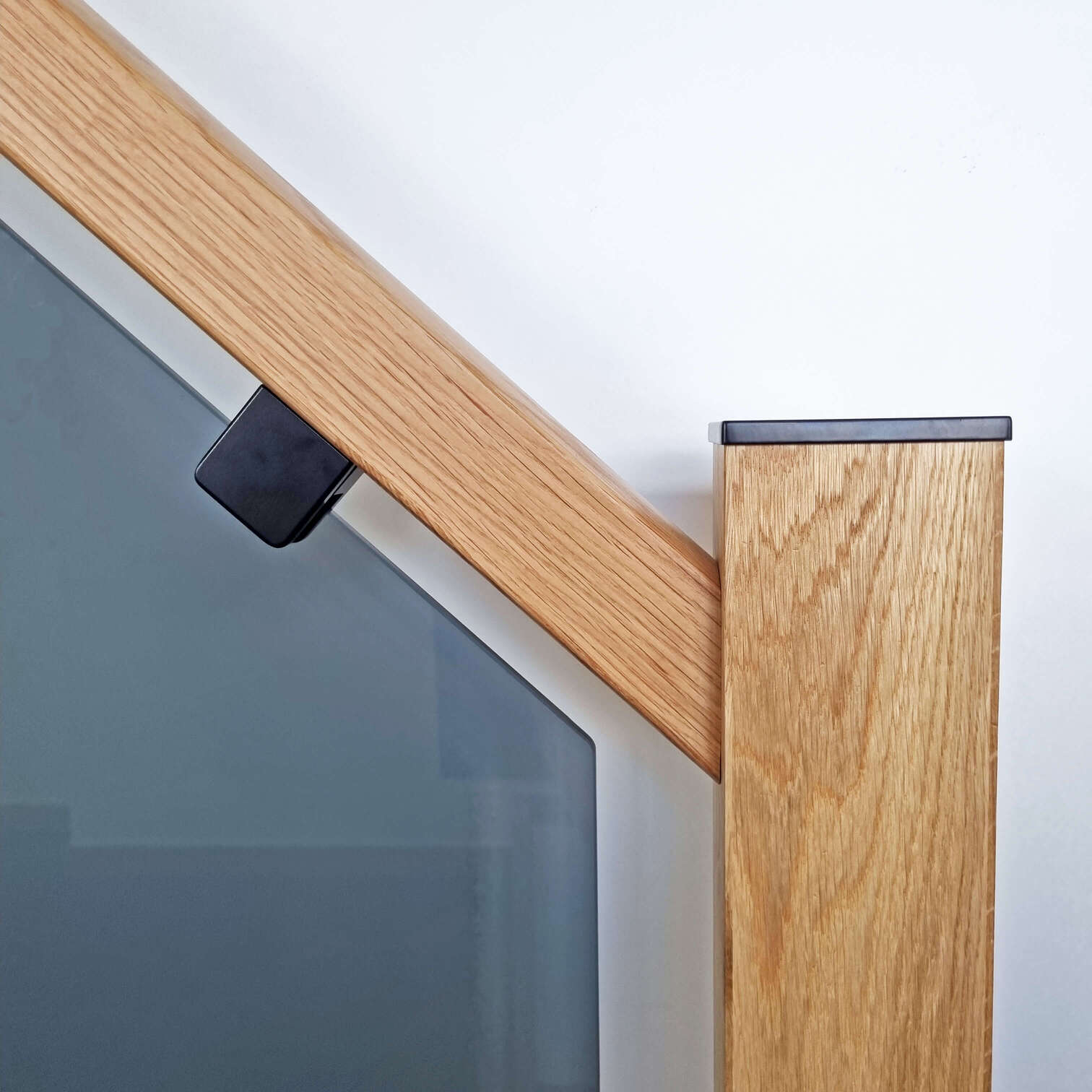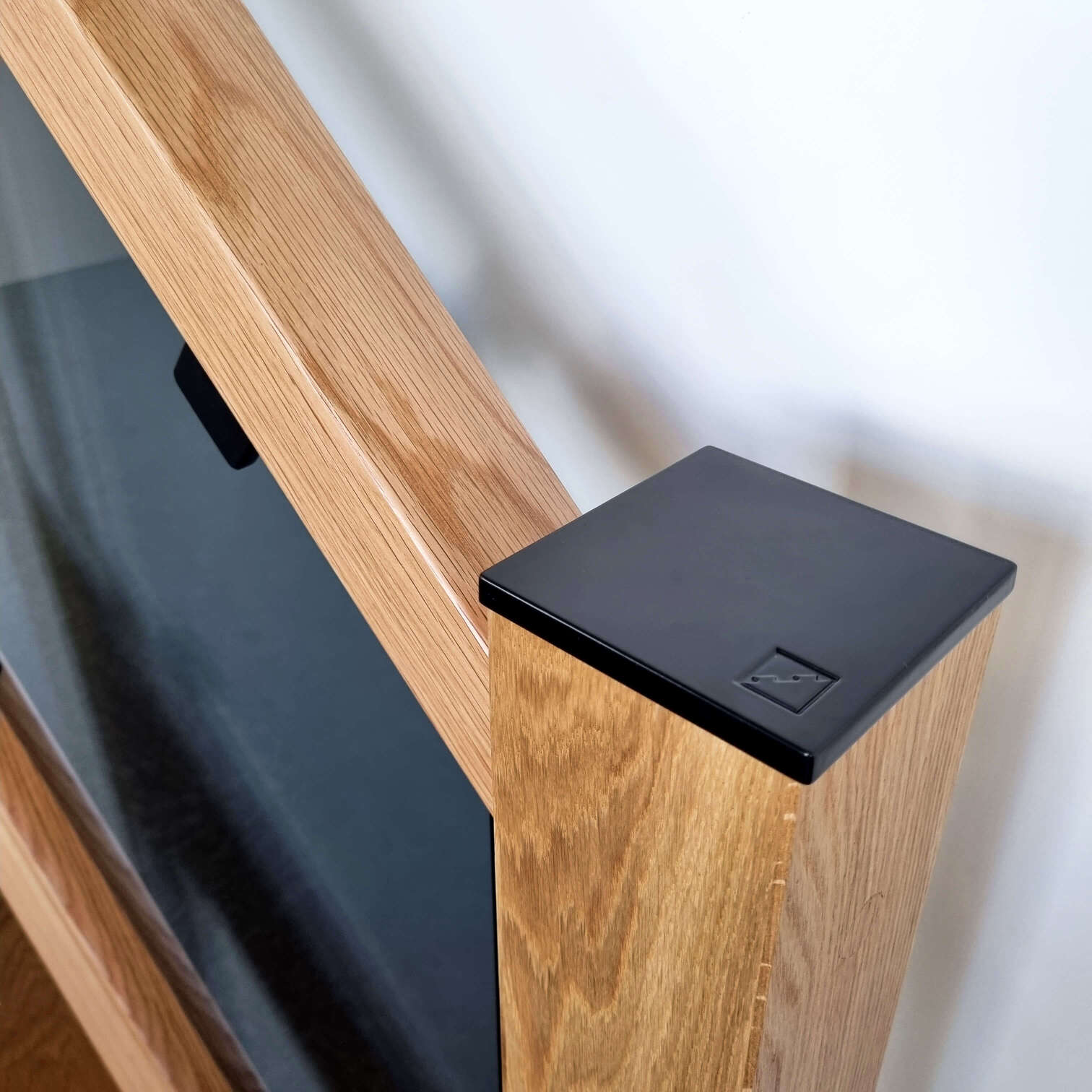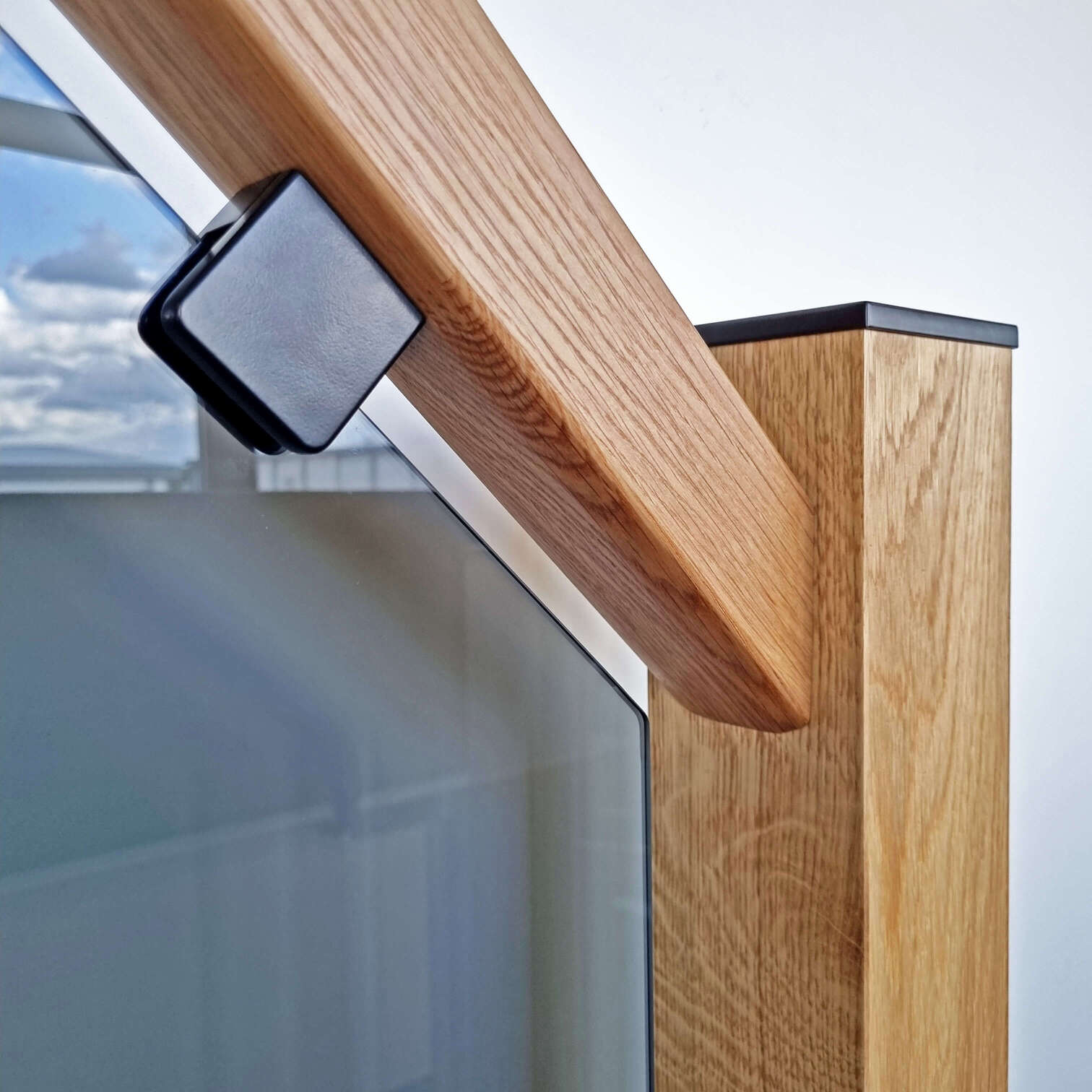 The square shapes and dark colour of the collection are easy to incorporate into various interior styles and create a cohesive scheme with other black metal accents like handles, light switches, home accessories and even crittall doors.
One of the key advantages of our Black Metal collection is its versatility. Whether you're renovating an existing staircase or planning a new build, the parts can be incorporated into your design easily – purchase them from our online Stair Parts shop or specify them when designing your staircase with our team.
Furthermore, we ensure that our products are easy to fit, saving both time and effort during the installation process. With clear instructions and high-quality materials, achieving a modern and refined staircase becomes a hassle-free experience.