We spoke to professional decorator Jack Owen for his advice on how to paint stairs, and he shared with us his process:
Firstly, do any filling, then rub the filler down with 120-180 grit sandpaper
Hoover any dust
Apply knotting solution to any knots in the timber – this seals them and prevents them bleeding through the paint finish
Prime the timber with a suitable primer
Rub again with 180 grit sandpaper then hoover again to remove any dust particles
Caulk any areas that need to be caulked, for instance, the handrail, newel caps and around spindles
Apply a suitable undercoat
Give the stairs a final rub down with 240 grit sandpaper
Hoover for the final time, then use a tack rag/cloth to remove any remaining fine dust
Apply your finish coat as per the manufacturer's instructions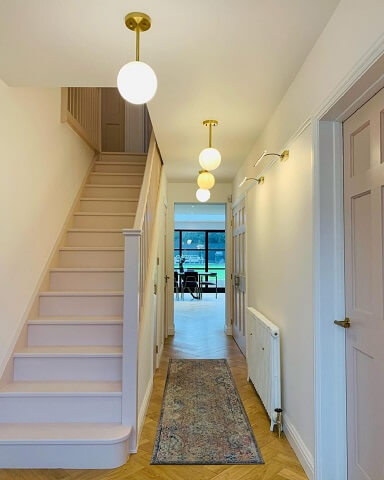 A speedier option
As mentioned in the process above, a knotting solution needs to be applied to softwood stairs to prevent knots in the timber bleeding through the painted finish. However, StairBox now offer knot-free, pre-primed stairs and parts which only require a final paint finish - no primer or undercoat needed. Find out more about this time-saving solution to painted stairs here!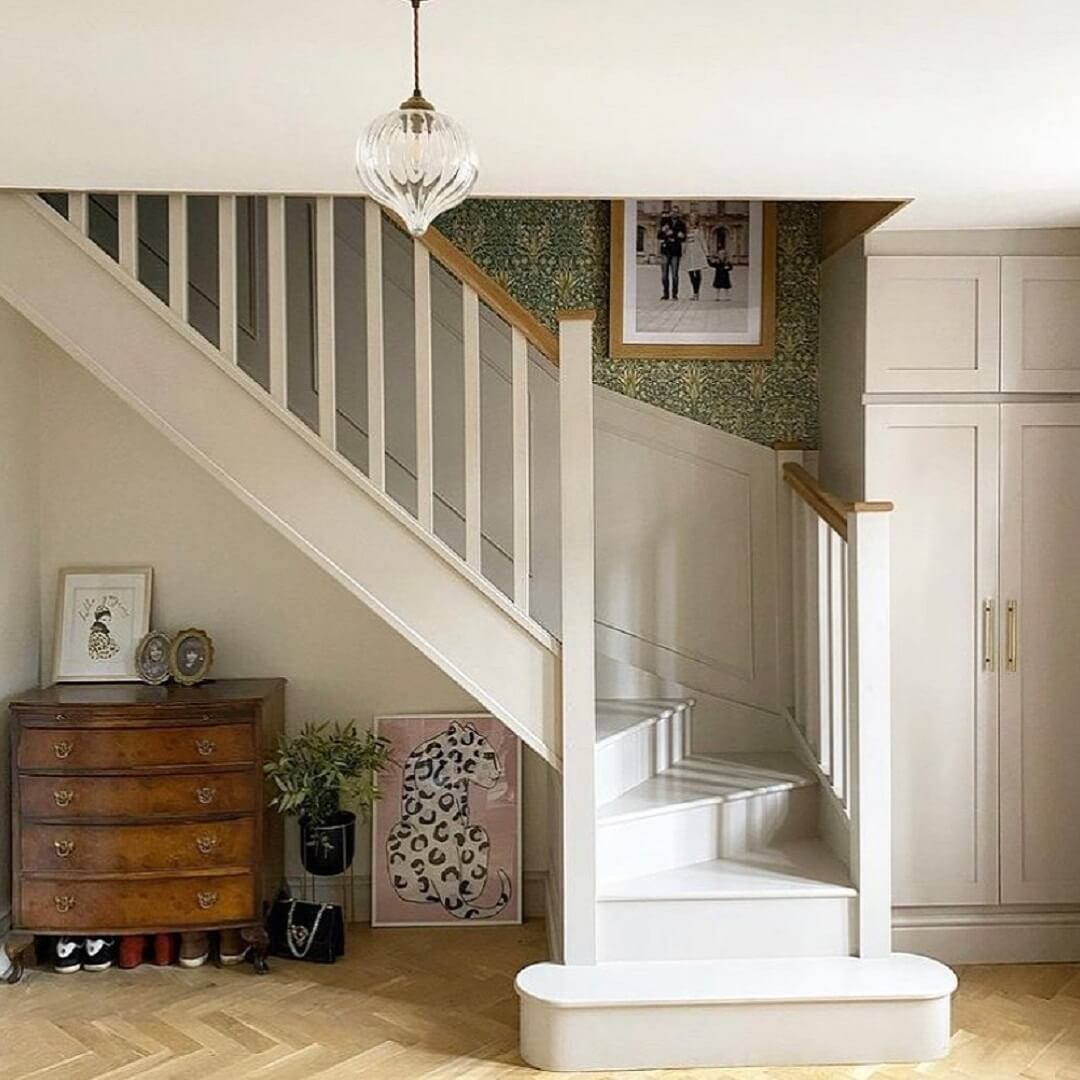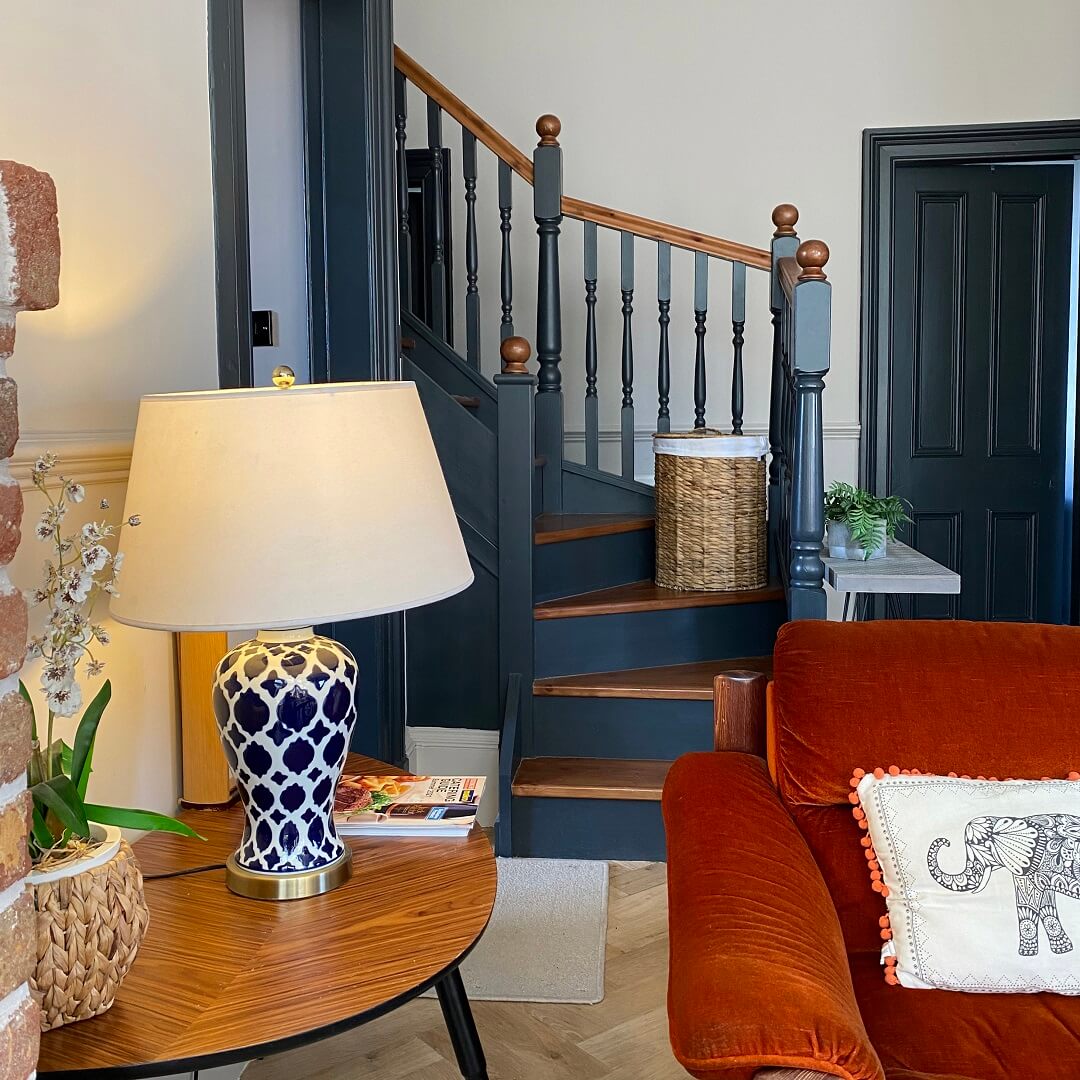 Keeping your painted stairs in top condition
Naturally, your stairs get a lot of foot traffic, so follow these tips to ensure your painted staircase remains in tip top condition:
Protect your stairs by using a good quality doormat to trap abrasive particles on the bottom of shoes at the door
If allowed to build up, dust, dirt or grit can act like sandpaper, scratching and dulling your painted finish. Regularly cleaning your painted stairs with a damp cloth, microfibre mop or a vacuum cleaner with a soft attachment will help avoid this.