Stair Treads
Oak cladding for stair treads
StairBox are a leading stair tread supplier and specialise in everything stair tread related. Our oak tread and riser cladding is an innovative product that can easily transform your existing staircase.
Most basically, the stair tread is the "step" or part of the staircase trodden upon. Staircase treads can include a decorative feature called "nosing", typically applied to the edge of of the stair tread.
Are you stair treads looking tired?
If your stair treads are looking tired or you've previously had carpeted stairs and want to move to an oak finish, our cladding kit is ideal for covering your current staircase to achieve a modern oak look without having to remove your old stair treads and risers.
There are multiple types of staircase treads. These include standard wooden staircase treads and winder staircase treads.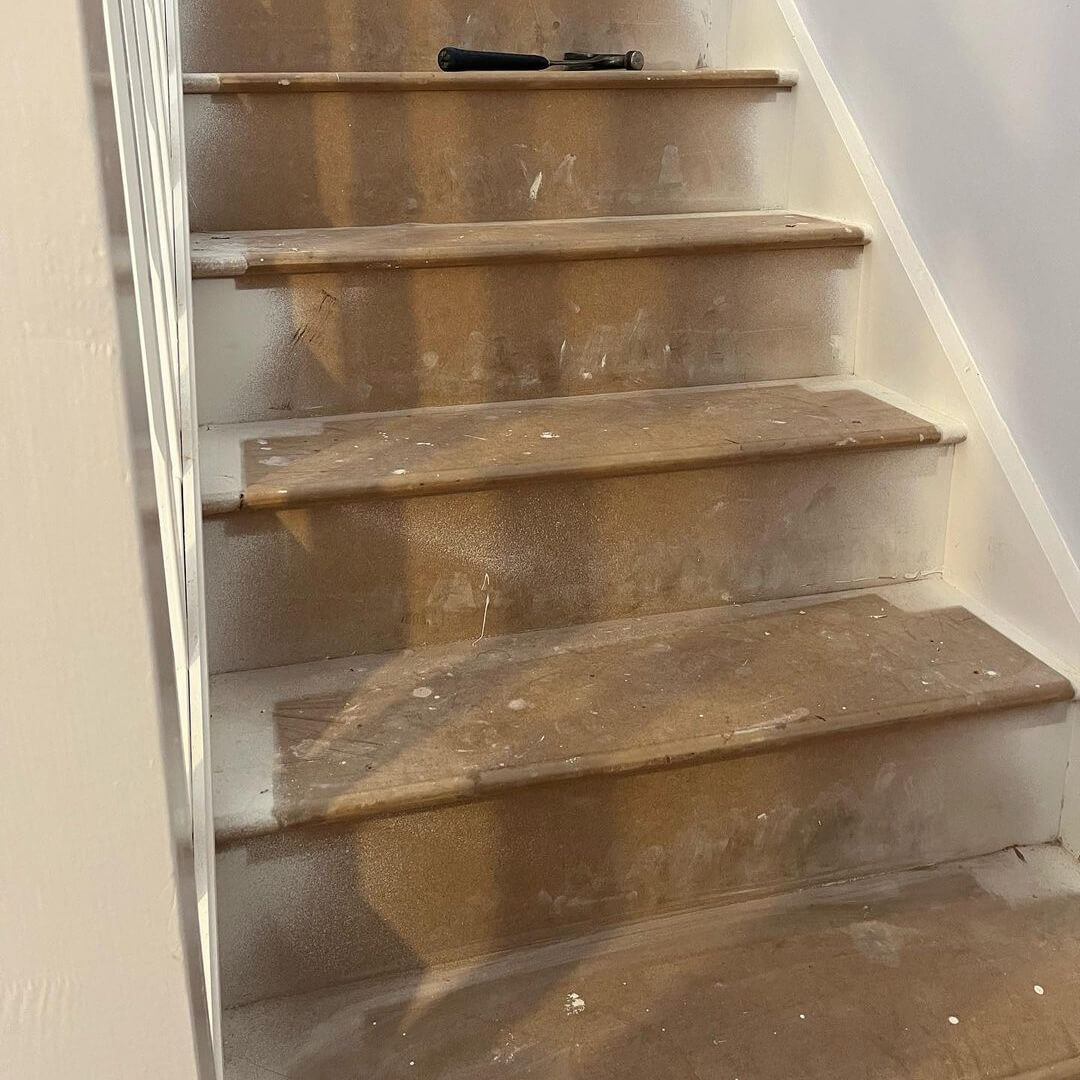 The kit contains engineered oak veneer treads and risers which are simply glued to your existing staircase. The stair tread has a 27mm thick round nosing to create the visual effect of a thicker tread. The cladding is supplied unfinished so that you can apply a product of your choice, however we recommend Treatex Hardwax Oil which you can find in our online store.
Refurbishing your existing stair treads and risers using our cladding is a time and cost effective way of enhancing the appearance of your staircase. We also offer cladding for newel posts and strings to give the effect of a fully oak staircase.