Buying Guides and Top Tips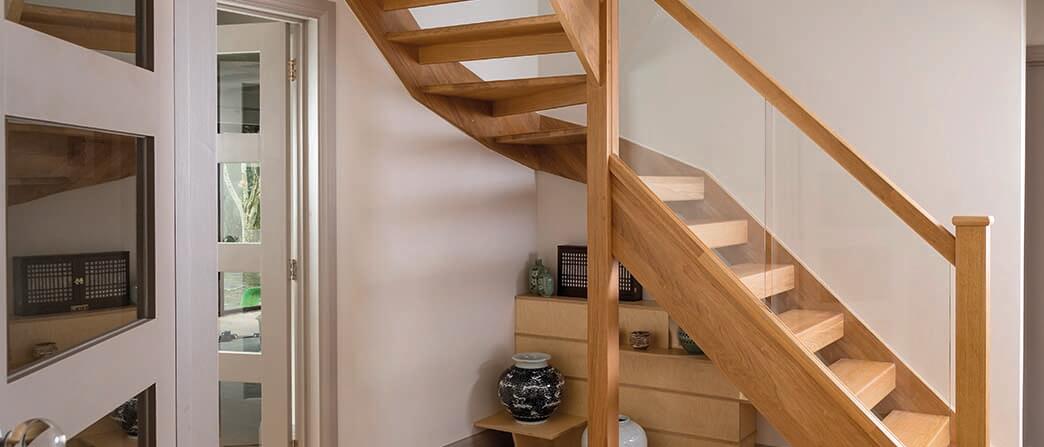 Need help buying? Take a look at our helpful guides on designing and ordering your perfect staircase or balustrade.
Each and every staircase we manufacture is made to order to suit your space, so taking the time to consider this purchase could make all the difference, especially when it comes to the layout of the staircase.
If you're still a little unsure about your purchase, you can contact our technical advisors, who will be happy to assist with any queries you have.
Designing your staircase
Whether you're looking for a new or replacement staircase, you'll need to consider several different aspects, such as style, layout and regulations. Once you've had a look for some inspirational ideas on our gallery, we recommend measuring your space and trying out a few different layout options using the Online Staircase Designer. This tool will help visualise your complete staircase and ensure it complies with regulations.
Read More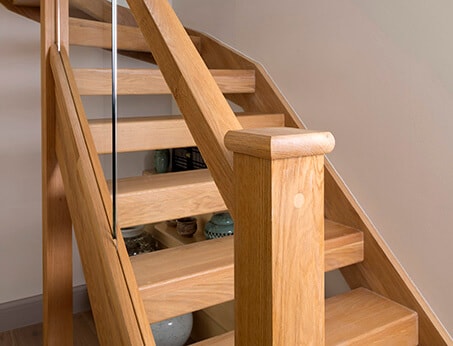 Choosing a balustrade
Staircase and landing balustrades are available to purchase with or without a staircase and there are many different styles to choose from. There are a few regulations which dictate where a balustrade is required on a staircase; a lot of these are fairly obvious, however there are a couple of elements to consider when choosing your balustrade.
Read More
Using a SpaceSaver staircase
Trying to save on space? You may want to consider a SpaceSaver staircase. These go by a couple of other names, such as Loft Stairs, Paddle Flights and Alternating Tread Staircases. If you would like to order one, check out our Loft Staircase Designer.
Read More