Clever design and a little forward planning mean that your staircase doesn't have to be an obstruction.
---
Whether you have a small home and space is at a premium, or you don't want your new staircase to be too overbearing in a room, there are ways to open up your space with a cleverly designed staircase.
Gone are the days of old where a staircase had to be cumbersome and take over an entire room – a staircase can be designed so as it feels as light as possible and utilises the space in your home to the maximum.
We've rounded up our five top tips to bring space and light into your home below…
Glass Balustrades
This goes without saying, but as glass is a transparent material, opting for a glass balustrade will visibly open up the space in your home due to the lack of a light and visibility barrier. Light can easily pass through and areas not being zoned off creates the illusion of more space – your home will flow more and rooms feel more accessible. If you opt for the embedded glass panels (instead of our chrome clamps), the glass appears to float between the base and handrail – a beautiful and simple effect.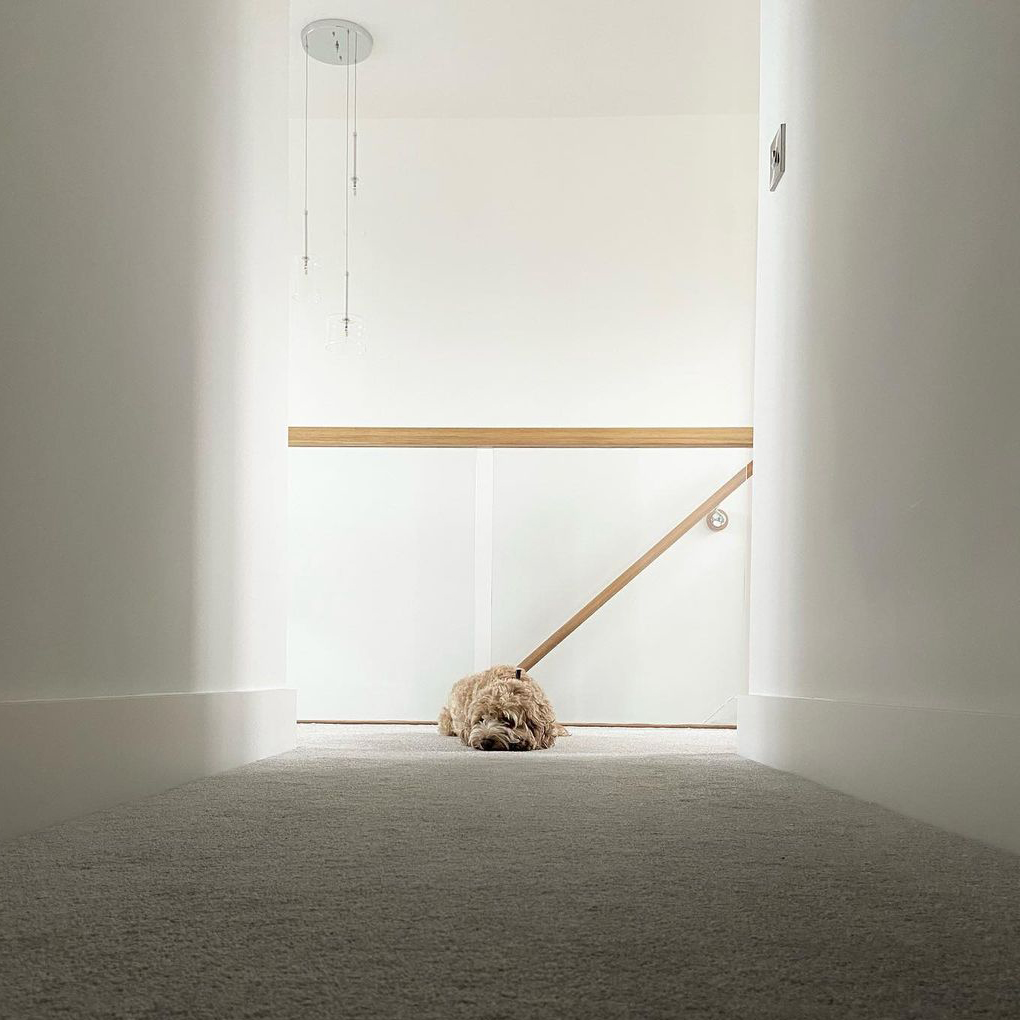 Open Plan Risers
Another fabulous way to maximise the light passing through your stairs is to choose open plan risers. This is where each step is 'open' and you can see through underneath. This can be a great choice if there is open space beneath your stairs as the light can easily pass through and allows the space underneath to be fully utilised. Open plan risers would not work in the case where there is built in cupboard space underneath, or where the stairs are boarded by a wall on both sides.
Hidden Storage
In order to keep your hallway, well, in order, it's best to think about ways where you can maximise the storage in your space. Typically, the space underneath your staircase creates perfect understairs storage & can be roomy and cleverly designed to make the most of every inch. We'd recommend talking with your builder or joiner about the best way to approach this, although it's best to have a think about what you need from the space first. In desperate need of shoe storage? Consider building in pull-out shoe racks. Not keen on having coats hanging on your new newel post? Integrate a clothing rail so family and friends alike know that clutter has a dedicated home.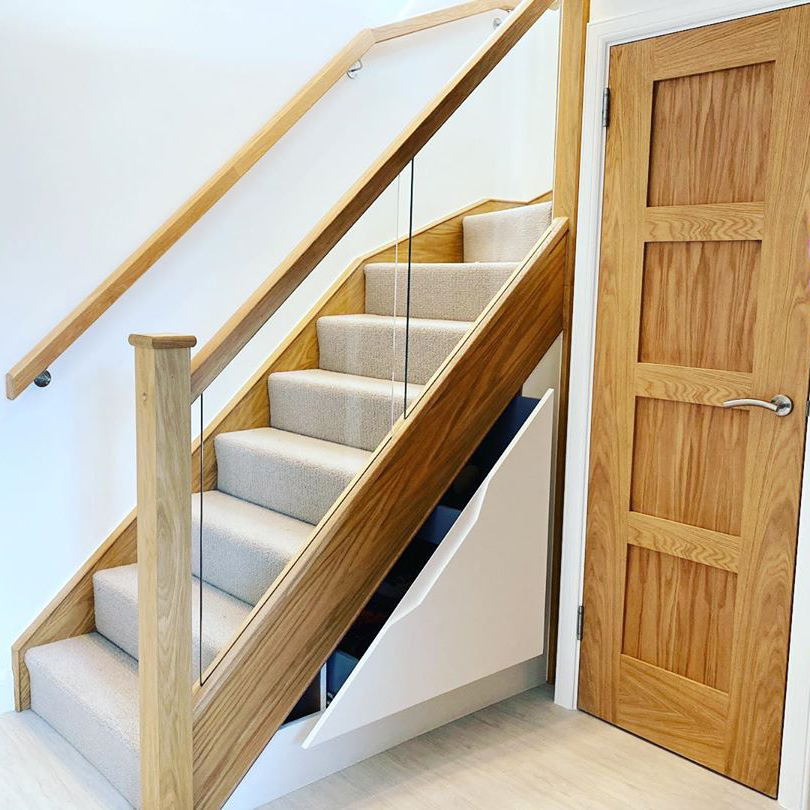 Clever Lighting
Give the illusion of height and space by using cleverly placed lighting either along the strings or underneath the risers (if you decide on the open plan style), to add another dimension to your stairs once night falls. Not only will subtle lighting help guide the way in the evening without having to put an overhead light on, but it can also bring a new energy to the room, creating depth and height and drawing attention to your most impressive areas.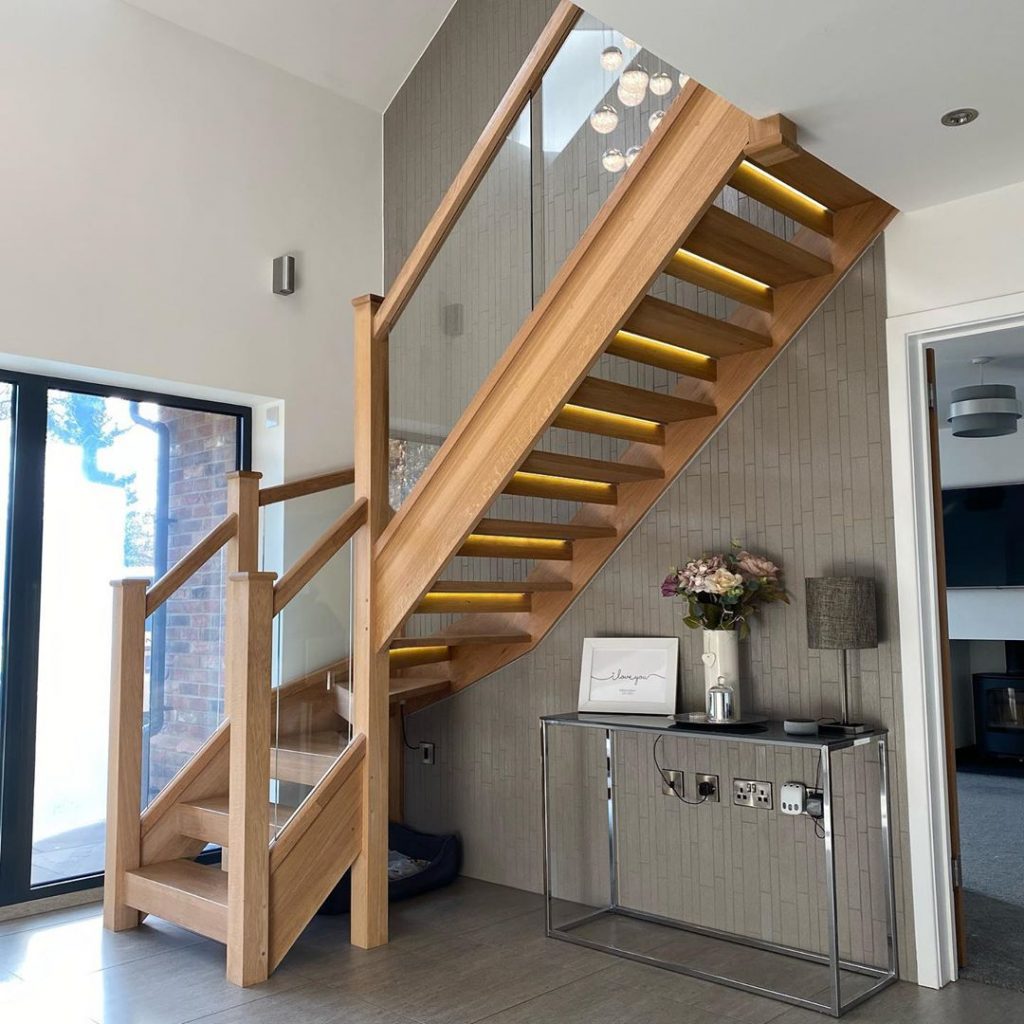 Space Saver Staircase
One popular way to open up under-utilised space in your home is by extending into the loft. Some people hesitate in making the decision to extend upwards as they worry about losing floorspace to make room for a new flight of stairs. Although the previous four tips help create the illusion of space, sometimes a physically smaller staircase is the only solution – this is where our Space Saver stairs come in. Also known as 'paddle stairs', the footprint of this kind of flightis much less than a normal flight. A Space Saver is not an alternative to a regular flight of stairs as there are rules and regulations in place which state the specific circumstances in which they can be used in the home. However, if you are extending upwards for a guest room or hobby hideaway, a Space Saver can be the ideal solution.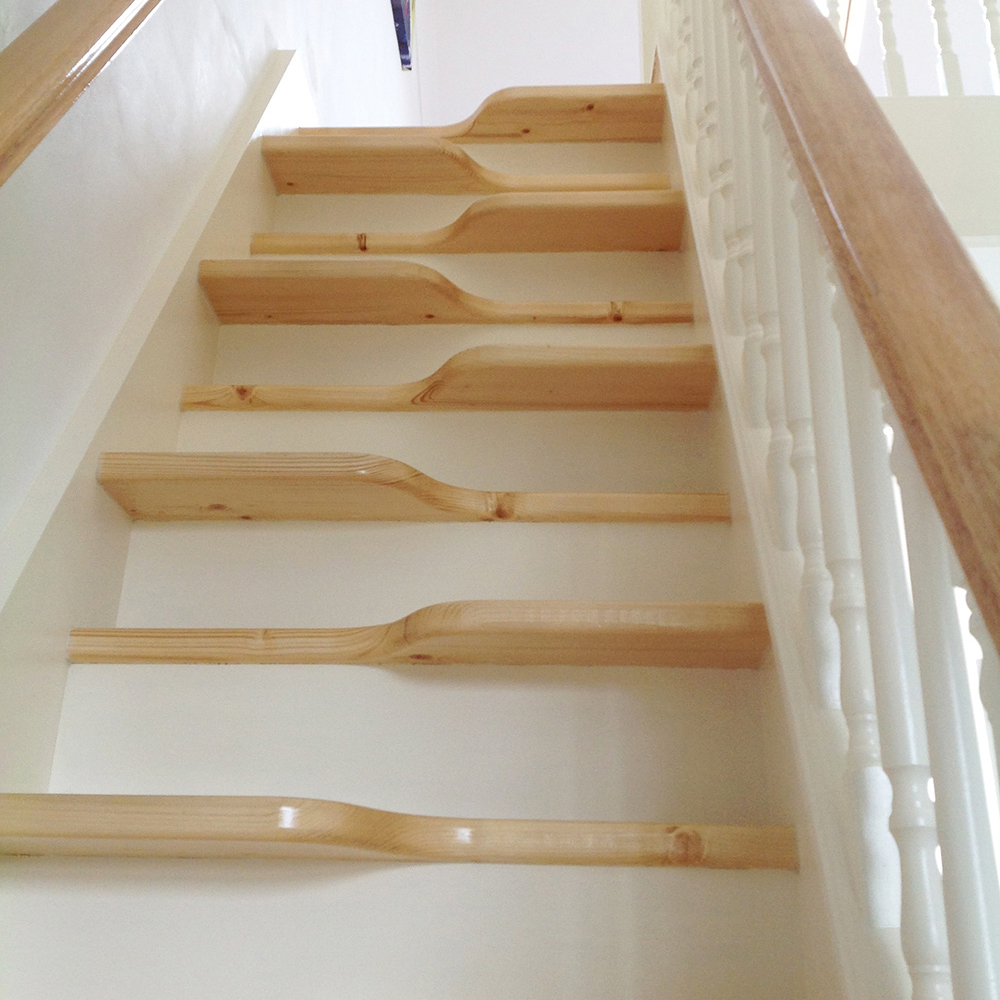 The Perfect Solution for Your Home
Our award-winning customer service team are on hand to discuss your thoughts, ideas and inspiration to make sure your staircase design is perfect for your home. Call us on 01782 832555 or email us on hello@stairbox.com to chat with us and design your staircase today.