Whilst oak and glass remain a firm favourite, we've recently noticed the emergence of a new trend in staircase style.
More and more customers are choosing to paint their entire staircase – treads, balustrade, newel posts and stringers – one colour.
Painting your staircase in a block colour can create various visual effects – helping the staircase blend in to the space, or contrasting it against the rest of the room as a key focal point.
And as well as being a style statement, a painted finish can also keep costs down – softwood and MDF staircases are perfect for painting and are a cheaper option to hardwoods, like oak.
Let's take a look at some of the colour choices our customers have made…
---
Inspired Interiors Edinburgh used their staircase to create a mezzanine floor and maximise the bedroom's high ceiling. The designer didn't want the new stairs to impose on the room too much; painting them the same colour as the wall helps the new flight blend into the background, whilst also looking elegant and seamless.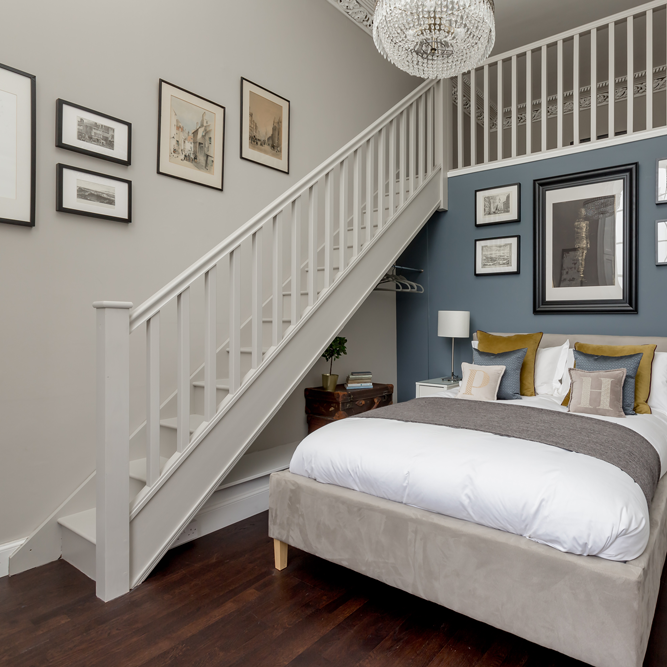 A painted staircase is an opportunity to showcase your personality and design taste through colour. Bright, fun, sophisticated or dramatic – it sets the tone for the rest of your interior style. @houselust's choice of a beautiful pink paint is on-trend but also has an element of playfulness. Using the same colour on the doors creates a cohesive scheme throughout the hall.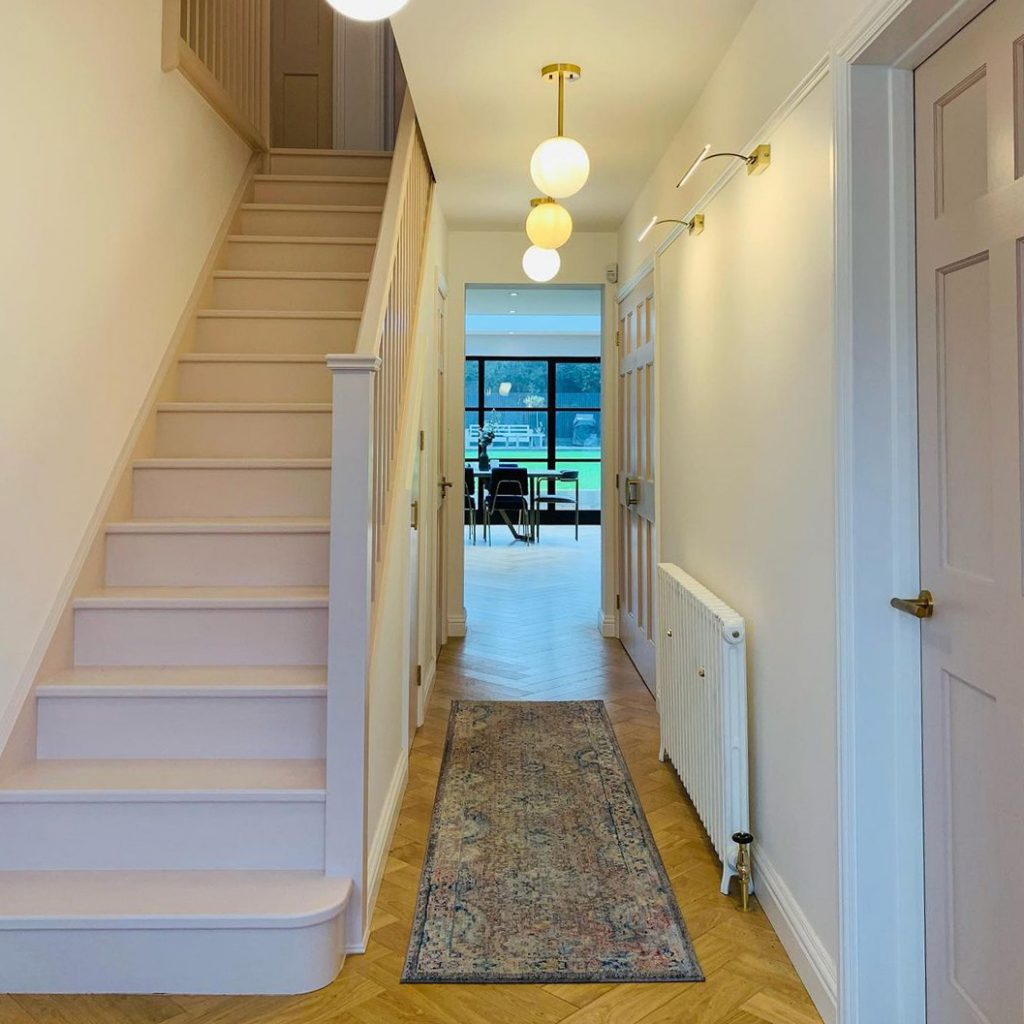 In this charming space, painting the staircase the same colour as the wall panelling makes them work together as one, creating a real statement piece. The oak handrail and newel caps lift the design, giving the staircase a premium, quality finish, whilst also adding coherence with the flooring style.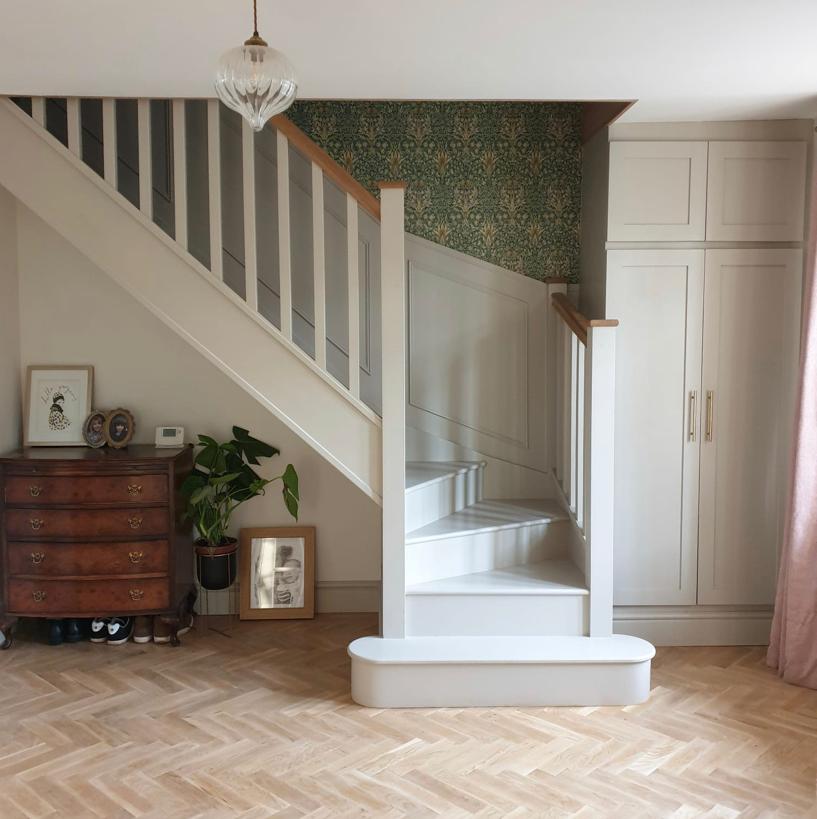 Choosing a bold, dark paint colour like black or charcoal grey can truly elevate a space. Paired with dark walls it can create drama, or contrast with white walls to really show off the form and lines of the staircase.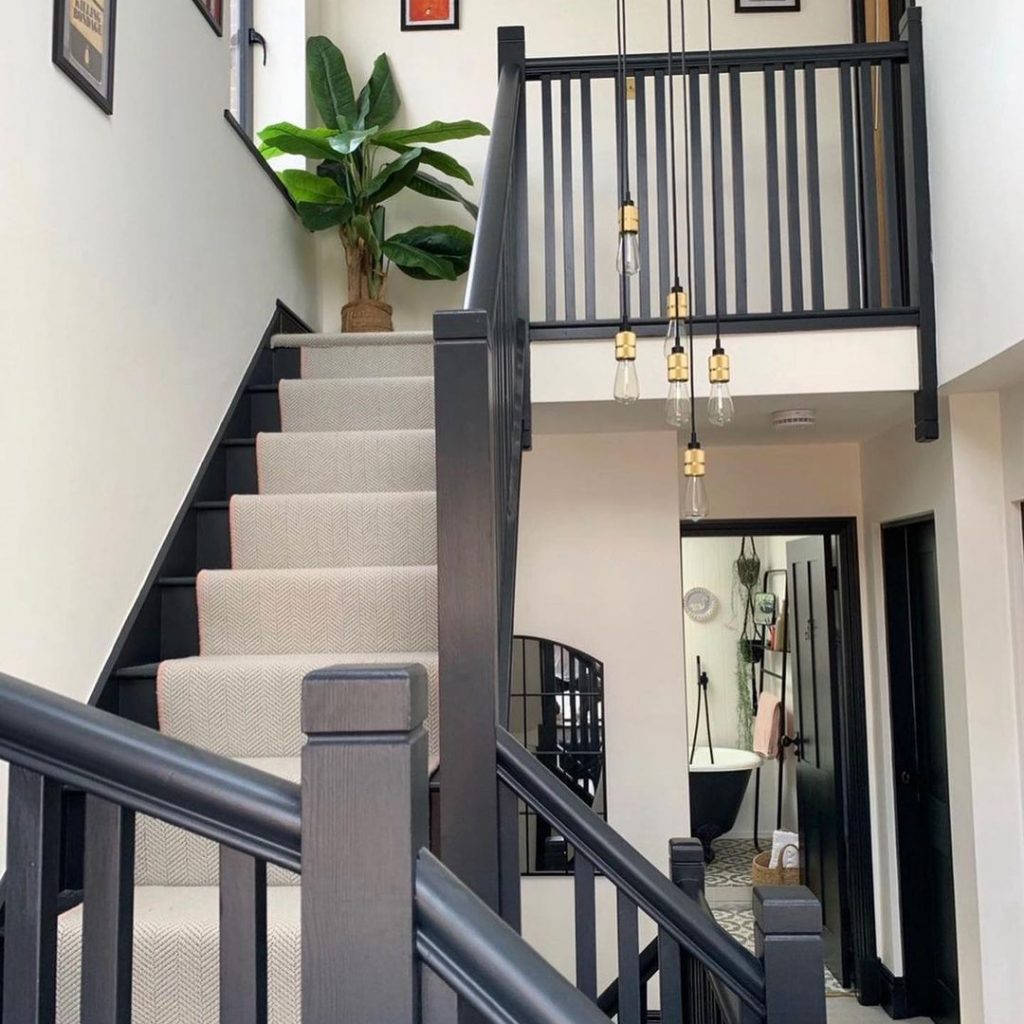 And if you want to go for a single paint colour across your entire staircase, but still want a bit of comfort under foot, a stair runner can be the solution. This traditional cut string staircase looks timeless in classic white; the stair runner leads you up the flight without compromising the overall effect.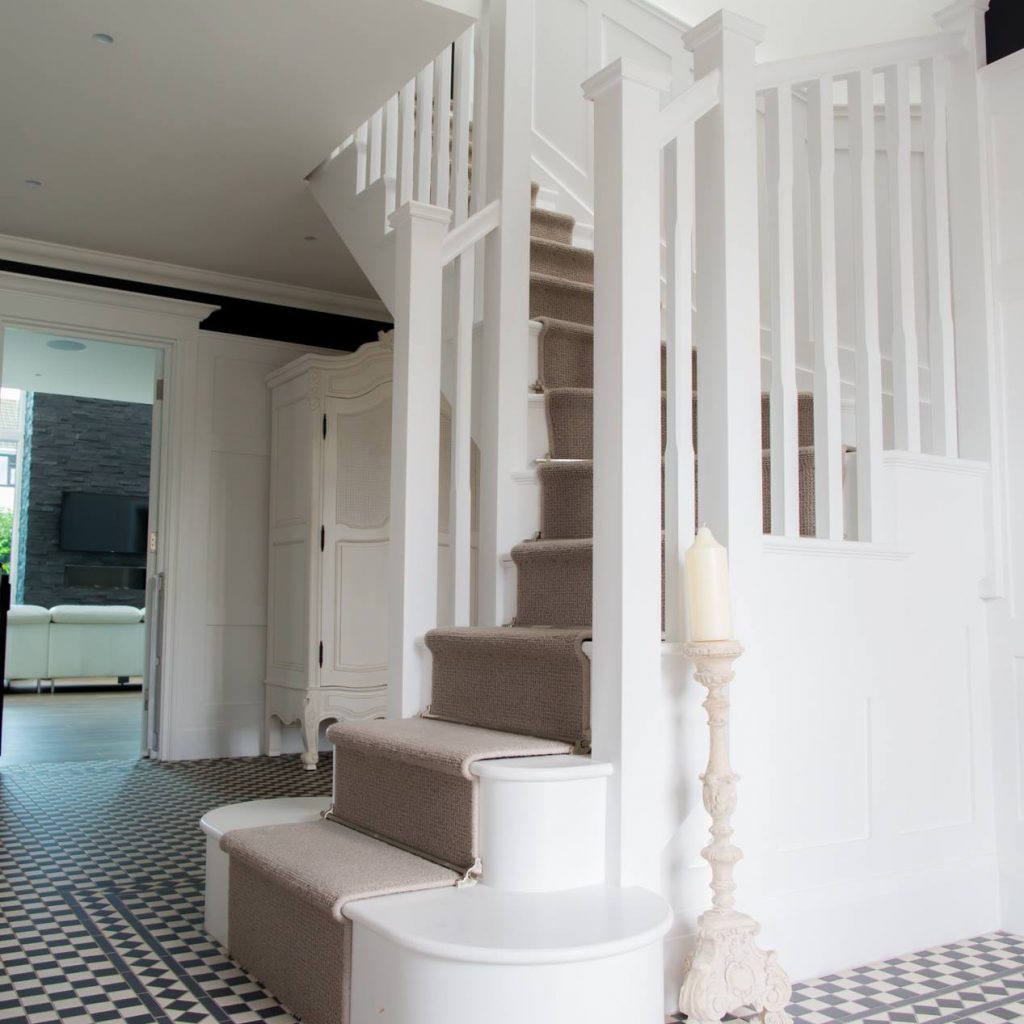 ---
The question is, what colour would you paint yours?!
If you've painted your StairBox staircase, we'd love to see the result. Email us at photos@stairbox.com or tag us on Instagram: @stairboxuk