Unsure where to start with renovating your staircase? Read on.
Over the years, we've seen many amazing transformations achieved by customers who've used our stair parts to renovate their existing staircases. For a staircase that is structurally sound, renovation can give the appearance of a brand new flight but with minimal cost and time.
If you're looking to give your stairs more attention than a coat of paint, read our 5-step guide to renovating – you can choose just one of these steps or all of them.
---
Add a new balustrade to your stairs and landing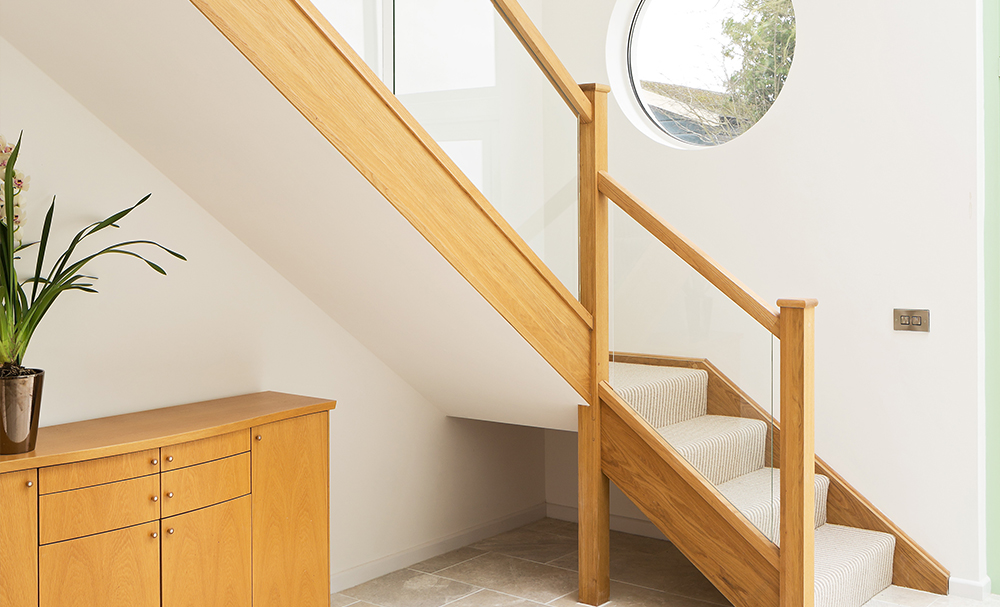 The biggest change to a staircase often comes from updating the balustrade – opting for modern glass panels or a different spindle profile can completely transform your stairs and the space they're in. Glass panels are a great way to brighten up a space, allowing light to pass through.
Whilst oak parts are normally oiled to showcase their natural beauty, with pine spindles and handrail/baserail, you also have the option to paint them in a colour of your choice – something that is becoming increasingly popular with StairBox customers, as we discussed here.
Our NEW online balustrade designer makes designing and ordering a new balustrade a breeze. Simply input a few dimensions (the online designer has a Measuring Guide and built-in angle finder to help with this), make your style choices, and the Balustrade Builder will create an instant quote for everything you need!

Visit the Balustrade Designer >
---
Replace or clad your newel posts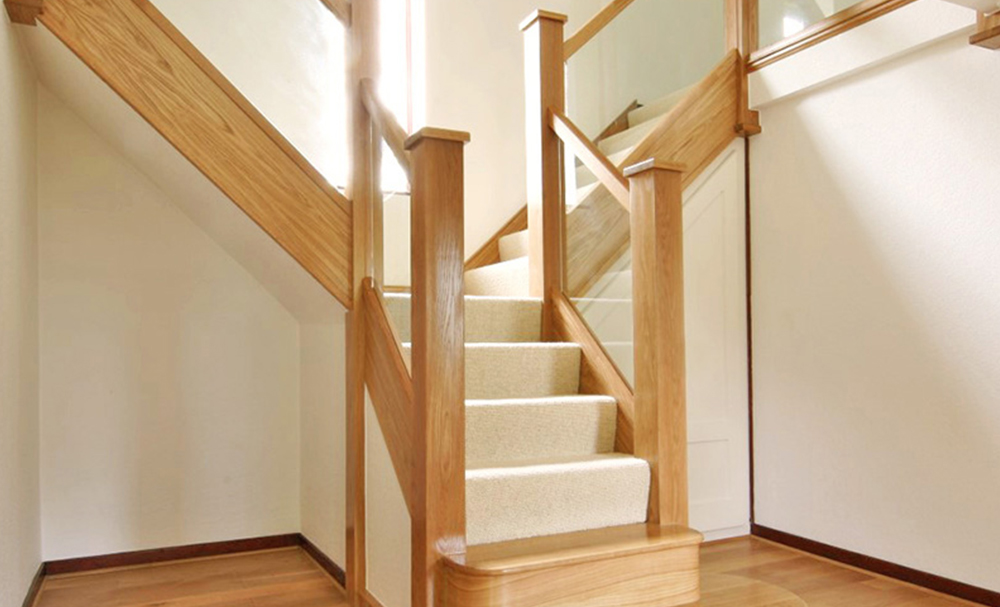 Your newel posts form part of your balustrade, so replacing or cladding these can take your renovation to the next level and achieve a great final result. Our Specialist oak newel cladding kits can be purchased from just £92.50.
Shop newel posts >
Shop newel post cladding >
---
Carpet or clad treads and risers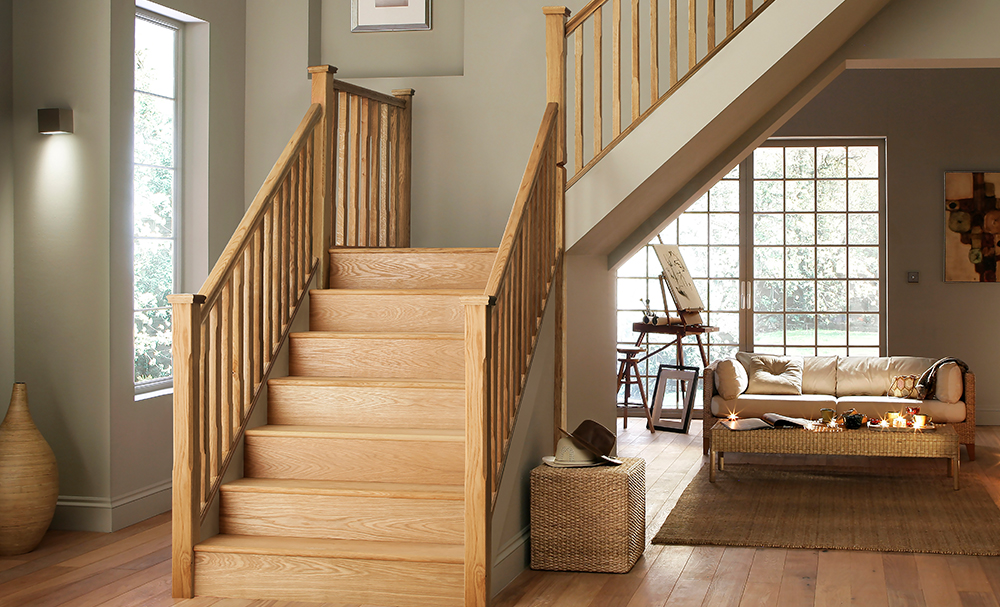 If your treads and risers are beyond being revived with a coat of oil or paint, you could carpet them or clad them with solid oak. Carpet creates a softer feel underfoot and can minimise noise, whereas oak is easier to clean and can create an impressive feature staircase. Oak tread and riser cladding kits can be purchased from our online shop from just £27.95.
---
Paint or clad stair strings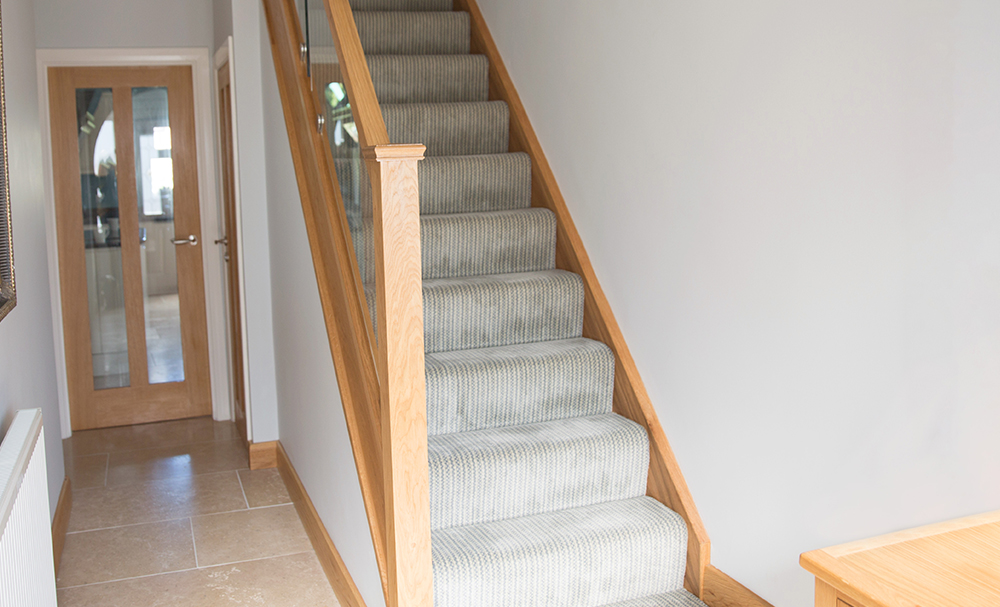 Try painting your strings for a crisp new look – strings painted in dark colours have become a customer favourite of late – or clad them with our Oak Apron Lining and String Veneer. This often overlooked detail can really elevate your staircase.
Shop Apron Lining and String Veneer >
---
Add a wall rail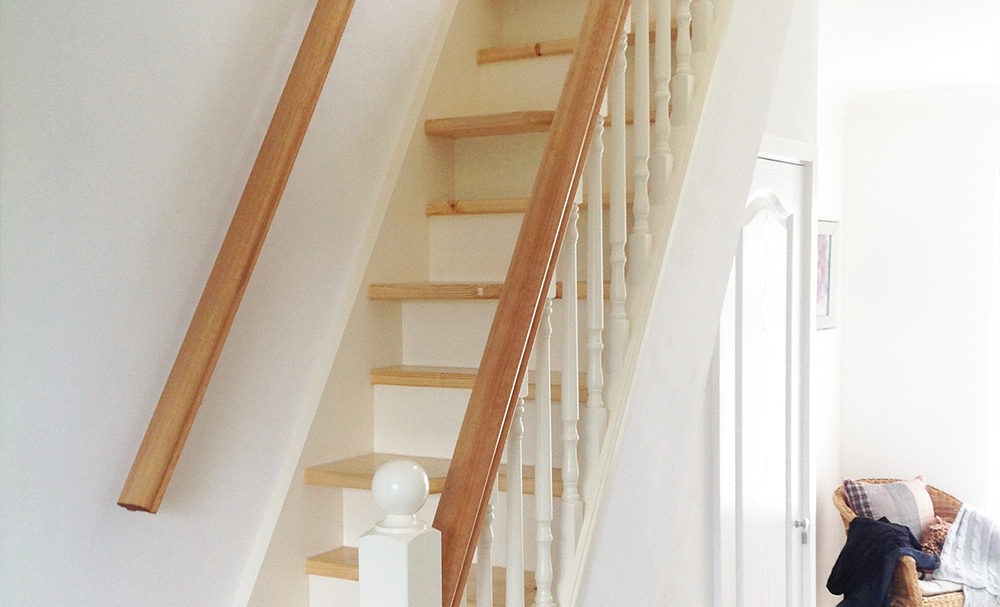 And finally, to complete your newly updated staircase, why not add a wall rail? Not only a design feature, it also provides extra safety when ascending and descending the stairs.
---
Our online gallery and Instagram feed are full of amazing staircase transformations – take a look and get inspired!
Should you need any further advice about your staircase renovation or help with choosing the right stair parts, please get in touch with our team on 01782 832555 or hello@stairbox.com who'll be happy to help.
Happy renovating!